KSR's Freddie Maggard recognized as Home State Hero by UK football
KSR's own Freddie Maggard is officially a home state hero. But here at Kentucky Sports Radio we already knew that, right?
The former Kentucky quarterback has been recognized by the UK Football twitter account as one of its "home state heroes." The account has also honored Shane Boyd, Kash Daniel, Landon Young, Jacob Tamme, John Schlarman and Davonte Robinson, among others, in recent days.
"I chose to play football at Kentucky because I was born here and I'll die here," Maggard wrote in the post.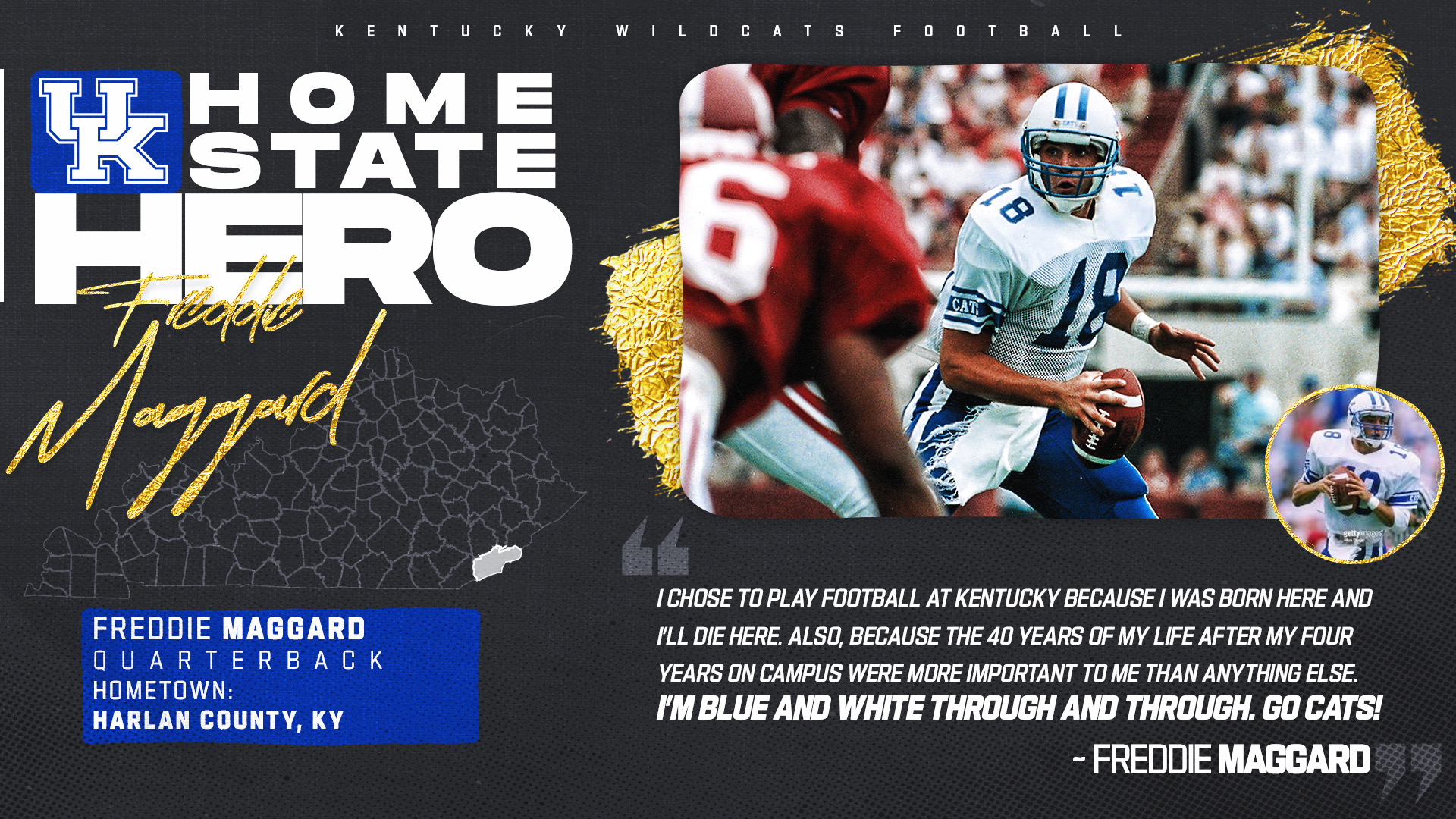 The Harlan County native helped develop and lead Kentucky's "four for forty" program during his year as the team's Director of Player Development. The program was established to help Kentucky's recruits and current players visualize their lives after their playing days have finished.
"That next 40 years is the most important part. I always have thought, even when I was in the media, that if you just think about that first four years of college decisions, it's kind of shortsighted. You need to look past that," Maggard told CatsPause at the time. "What's the support system for that next 40 years and the alumni base? What is the connection you're going to have that next 40 years? I think that aspect of player development is very important."
Fellow Wildcat Courtney Love now serves as the program's director.
Before beginning his time on the staff, Maggard played quarterback at Kentucky from 1988-91. In two seasons as the starting quarterback, he passed for 2,566 yards, completing 239 of 419 passes for 12 touchdowns. He was elected co-captain of the team with Randy Holleran in 1990, and he still ranks No. 15 on UK's career passing yards list.
Even though his time in the blue-and-white uniform remains memorable for the BBN, Maggard still emphasizes the joys he's found outside of collegiate football.
"The 40 years of my life after my four years on campus were more important to me than anything else," Maggard continued. "I'm blue and white through and through. Go Cats!"
For life #BBN #4For40 https://t.co/S7IW3Ou53w

— Freddie Maggard (@FredMaggard606) May 26, 2020
The BBN loves you, Freddie!