KSR Fans of the Day Want Afternoon Notes and Today's Podcast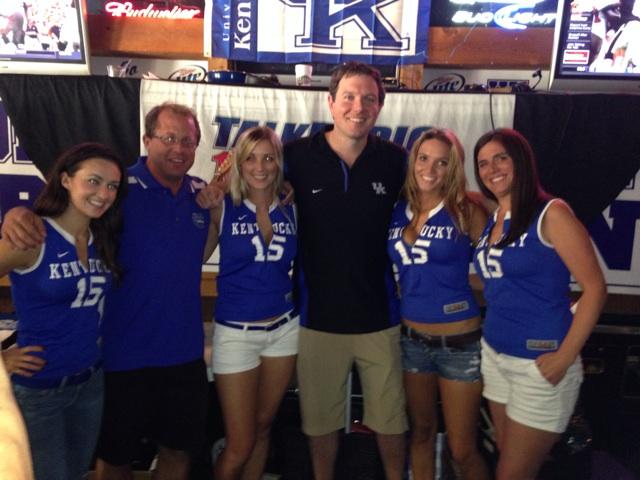 The Kentucky Sports Radio crew enjoyed its first trip to Northern Kentucky for Tuesday morning's show, live from Dickmann's. As you can see, Dickmann's has a staff that is second to none. They are very, um, very photogenic. And smokin' hot.
As for the show, it included great interviews with Jeff Piecoro and Jon Rothstein, plus entertaining play-by-play commentary from Matt and Shannon The Dude as Ryan Lemond tried to run his way through the arm wrestling gauntlet. He even took down two women at once, something we never thought we'd say about Ryan.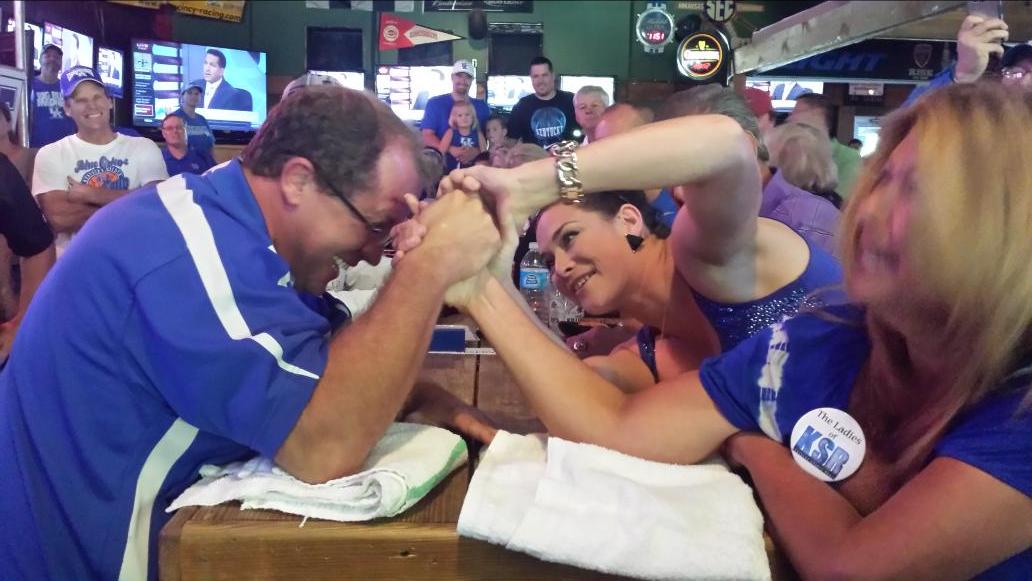 Listen to both hours of the show below:
And if you're in a hurry to hear Rothstein's interview about Monday's UK basketball practice, it can be heard here:
Other small and tidbits from the first part of the day:
— Following up what he said to Rothstein during their Q&A session, John Calipari told Mike DeCourcy the sole reason he turned down NBA offers was because of the players coming back. "If I came back after the date and left … tough move," he said. "If it was your son, how would you feel? 'That rat, we could have left, why didn't he tell us?'"
Read more: "Kentucky's high-class problem: Loaded roster forces Calipari to be creative"
— USA Basketball announced its 12-man U17 roster from the 33-man tryout and nine of the 12 have offers to play at UK. They are Ivan Rabb, Malik Newman, Diamond Stone, Henry Ellenson, and Caleb Swanigan of the 2015 class, plus Jayson Tatum, Tyus Battle, VJ King and Harry Giles of the 2016 class. Malik Monk, one of the hottest names in the July recruiting period, did not make the squad.
— The Denver Broncos put a microphone on former UK star Danny Trevathan during Monday's practice. Listen to Trevathan get Mic'd Up here. It sure would be nice to have a guy like Trevathan at linebacker in Lexington this upcoming season. Or anyone close to his ability, for that matter.
— Hey, Lexington… Julius Randle will be signing autographs at Wildcat Wearhouse in Fayette Mall tonight from 7 to 8 pm. Stop by and see him before he heads off to Los Angeles to get ready to start his rookie season.
That'll do it for now. More throughout the day.