KSBar's Top 10 Tweets of the Day KSBar and Grille is the place in Lexington to catch University of Kentucky games (pre and postgame too) as well as other events such as the NBA Playoffs, UFC fights, the World Cup, MLB games, PGA tour events, and more.
KSBar might be known for their smoked wings but don't miss out on the brisket platter, fried katfish, chicken and waffles, and the great assortment of burgers. Start off with the house chips loaded to the ceiling smothered with pulled pork or chicken straight off the smoker topped with the house BBQ sauce.
Head to the KSBar and Grille website ksbarandgrille.com to see a full menu and drink list.
Be on the look out for different specials and events. KSBar and Grille is located at: 1030 South Broadway, Lexington, KY 40504
---
You can be a part of KSR's Top 10 Tweets by using hashtags like #KSR #BBN or #KSRtop10. You can also nominate tweets by mentioning them with the hashtag. If we like what we see, it could be posted the next day.
If you are interested in sponsoring KSR's Top 10 Tweets, please contact us at Via Email.
#10 Evan
— Available Username (@evan_orwell) June 6, 2019
My mind is blown.
#9 Lauren Danner
?Our First Lady of College Basketball. So proud!!?#WeAreUK #BBN @SEC #vols @finebaum @kysportsradio #SEC @espn?
Ellen Calipari https://t.co/iDfugSE0E7 pic.twitter.com/1rSOpsq5uo

— Lauren Danner (@Lauren_Dannr03) June 6, 2019
A QUEEN.
#8 Blue2Bone
Part of the fun of this day every year is the mass divide @PardonMyTake creates within the @KySportsRadio fan base pic.twitter.com/wzDa3yoAAZ

— Blue2Bone (@Blue2bone) June 6, 2019
We love to see it.
#7 John Justice
@PardonMyTake why do you come on @KySportsRadio & bash @UKCoachCalipari? There is a reason why most UK guys haven't won @NBA rings. They are drafted high to bad teams! Turning the radio off now! #Goodbye

— John Justice (@EyewearMan) June 6, 2019
You're right, these guys know nothing about sports. BOOOOO
#6 KY Clips
2004-2005 Cats ??? pic.twitter.com/nthFXkifao

— KY Clips (@KY_Clips) June 7, 2019
What a throwback!
#5 ItsMEEEE
These @PardonMyTake guys on #KSR are cracking me up!!!! People can say what they will about these Guys, but this Kentucky girl is a fan and their humor I totally dig it ??? I might need to check out their podcast!!

— ItsMEEEE (@iamMichia_B) June 6, 2019
Honestly though, Pardon My Take never ceases for entertainment. They're great.
#4 Tracy Campbell
feels really good to be out on the west coast and have folks yell "go cats!" when you're out and about in your @UKAthletics @Nike @KySportsRadio gear! @UKCoachCalipari
#BBN #KSR #KentuckyWildcats pic.twitter.com/LRTwhiBMmT

— Tracy McIntyre Campbell (@tmackcampbell) June 6, 2019
There's nothing better than hearing "go cats" outside of Kentucky.
#3 The ft Thomas Hammer
Be proud of who you self

— The Ft Thomas Hammer (@RobPeterman) June 6, 2019
It's a lifestyle, Drew.
#2 Tim McCorkle
Blue got in to @Wimbledon today. #UKintheUK @UKMensTennis #BBN pic.twitter.com/rw9krBiK7m

— Tim McCorkle (@mcctim4UK) June 6, 2019
BLUE GET IN EVERYWHERE
#1 B-Rad Calipizzle
i know now what i must do.

my legacy shall be fulfilled.

every minute in the gym and on the court has led up to this moment.

my one goal in life is …….. to break grandson K's ankles and drop a three in his grill

so it is written, so shall it be done, fam#bbn #ksrtop10 https://t.co/SgrG2HfVoS

— B-Rad Calipizzle (@B_RadCalipizzle) June 6, 2019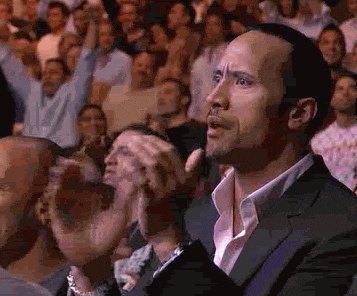 ---
Follow me on twitter and tag me in one of your tweets for a chance to make KSR's top 10 tweets: @BrentW_KSR