KSBar and Grille to open early Saturday for UK pre-party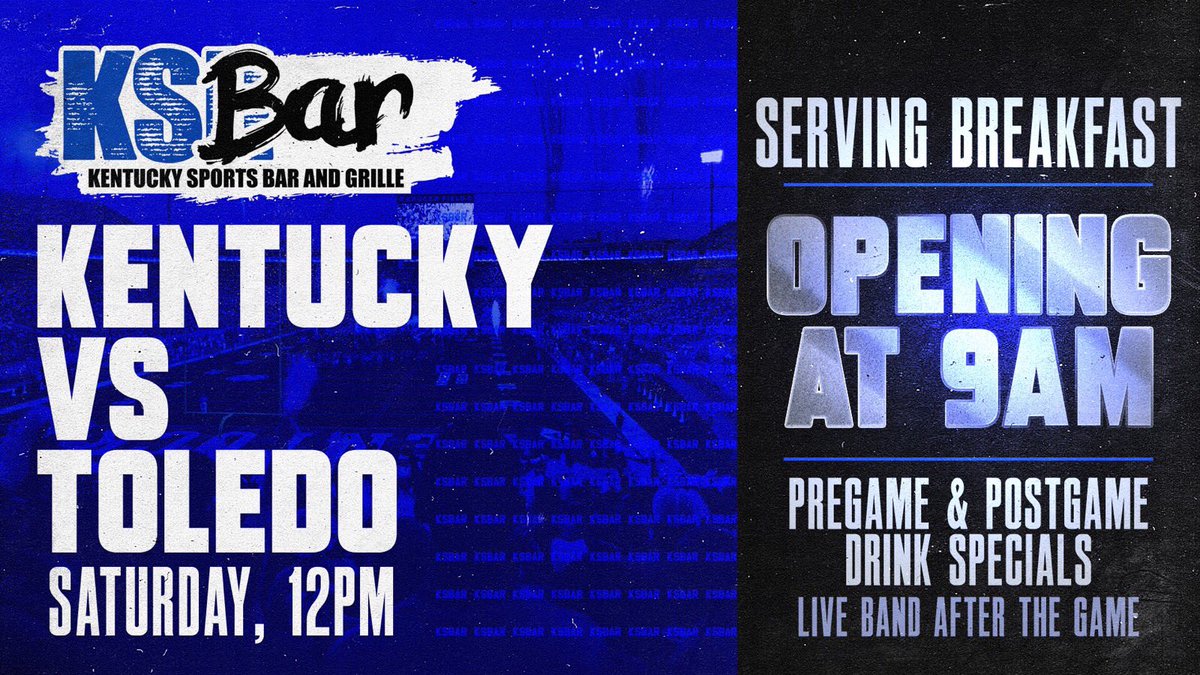 With kickoff set for noon at Kroger Field on Saturday, we are opening the doors to KSBar and Grille a little earlier than usual. KSBar will open to the public at 9 am on Saturday and breakfast will be served as we count down to kickoff. For the early arrivers, we will be doing a live broadcast of the KSR Pregame Show outside the restaurant until 10 am.
When it is time to go to the game, fans can hop on the Lextran for a ride over to the stadium. The lift will cost you one dollar and it leaves from just outside KSBar's parking lot. Learn more about that route here: bit.ly/lextranfootball.
After the game, come back for postgame specials and live music on into the night.
Go Cats.