Kraft Beer With Kindsey: The Dam Brewhaus
---
It is no secret that bourbon dominates this state, but the craft beer industry is growing in Kentucky. I want to shed light on this amazing industry and what it means for Kentucky.
The taste for craft beer is growing every day in this state.
Breweries are being opened in cities and areas that aren't named Louisville, Lexington or Northern Kentucky.
This is evident in Hopkinsville, Paducah, Henderson and Richmond, all "smaller" Kentucky cities with successful craft breweries.
And the taste for craft beer has found its way to Marshall County.
Jeff Swatzell opened The Dam Brewhaus, a tap house in the heart of Benton, Ky. in what he says was a "moment of insanity."
"Actually we started out the conversation about going to Graves County and of course, Graves County is still dry," Swatzell said. "But me and the other guy talking about going to Graves County said why don't you go to Marshall County. I never really thought of it."
So he went to Marshall County and opened The Dam Brewhaus. But, why a tap house and not a brewery? Like everything, it was cheaper.
"It started out as a microbrewery, the conversation, and then I went to Big Muddy in Murphysboro [Illinois] and he said don't brew it, just sell it."
"It's much cheaper to sell beer. Plus there's so much beer out there now. And we probably will start brewing in the future."
The Dam Brewhaus opened on April 28th, 2017 and Swatzell knew the people in the area only drank domestic beer, but he wanted to introduce people to the beer he loved.
What he didn't expect was how well people would take to craft beer.
"Actually shocked," Swatzell said. "Of course this is Bud Light, Busch Light country, but I think we've made good progress. Actually kind of caught me off guard. I didn't know what to expect either. And a lot of people don't know what to expect still about it. It's been an overwhelming response."
Swatzell said he's converted several customers from domestic beer to craft beer.
"There is a lot of people now who want to branch out. This is good, what's next? They want to take the next step from a light(er) beer on the craft side all the way up to the stouts, and the porters and bourbon barrel stuff. It's really quite shocking."
The success of The Dam Brewhaus has to do with more than just introducing people to craft beer. The people of Benton and Marshall County are proud to have a place like this in their city and county.
"It's such a unique atmosphere," Swatzell said. "It's not the bar scene, plus the craft beer is not really a bar scene anyway, per say. It's the atmosphere mostly. A place to socialize and drink a good beer."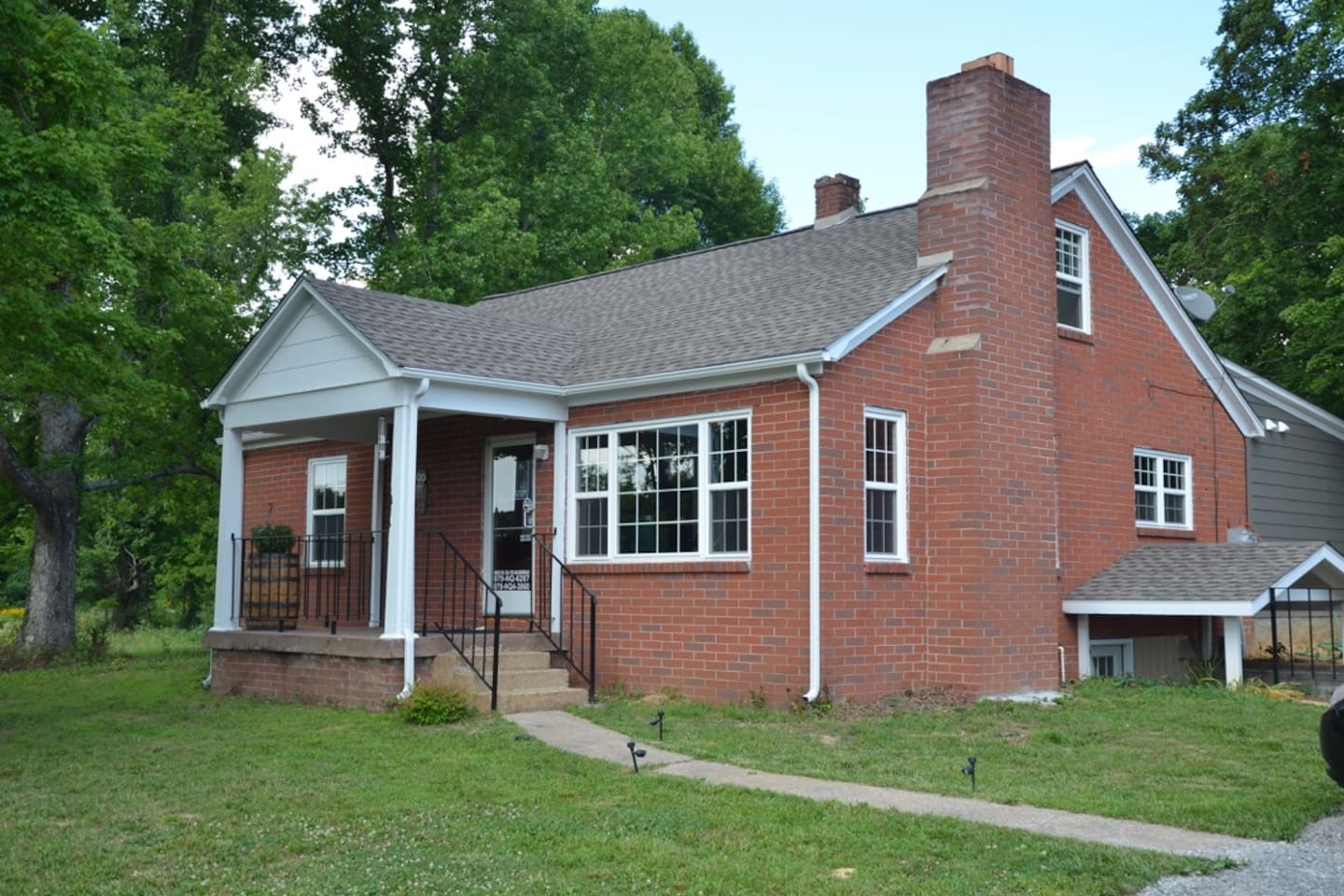 When you drive up to The Dam Brewhaus, you might think you've made a wrong turn. You haven't. From the outside, it looks like a regular house. But on the inside, it looks like a place you can spend a whole afternoon or evening drinking craft beer with friends and family.
Instead of tearing the building down, which was the original plan, Swatzell decided to completely demo the inside. He succeeded because the inside is awesome and a place you'd want to have a beer or try a new one.
Whether you're a craft beer veteran or a newbie, you need to visit The Dam Brewhaus. With 22 beers on tap, you are guaranteed to find one you'll like.
"People walk in and see 22 taps and ask, "What's good?" Well, they're all good," Swatzell answers each time.
---
1894 US-641
Benton, KY 42025