Kentucky's new football helmets are beautiful
I've been trying to save the Women's Clinic news for Tyler, but I couldn't resist this one. WKYT's Steve Moss tweeted this from the clinic and I am in love: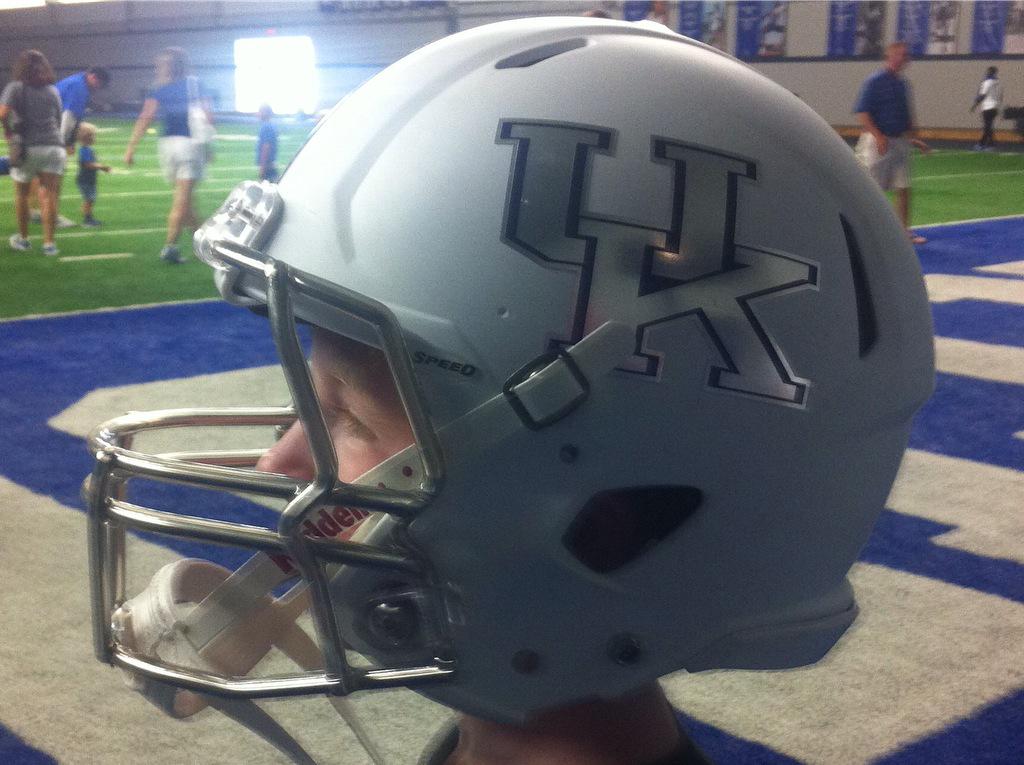 We will look for better pictures and update it later.
Make sure to follow Mrs. Tyler on Twitter. She is also posting some great videos and periscoping live from the event.
@Hessler_KSR