Kentucky Wins their Seventh Straight Regional Game, beating Toledo 7-2
Kentucky's path to their second appearance in the Women's College World Series is off to a great start as they beat Toledo 7-2 in the first round of the Lexington softball regional.
It was a bumpy start to the day for Autumn Humes and Kentucky when Toledo jumped out to a 2-0 lead on a two-out rally that saw the Rockets get five base hits and load the bases, but Humes limited the damage holding the Rockets to just two runs.
After the bumpy start for Humes, she settled in nicely as she only allowed two more hits the rest of the afternoon in five innings of work while familiar faces on the offensive side led the way for Kentucky.
The Cats quickly Responded with four runs of their own in the bottom half of the first, two of them coming from the best hitter in UK history when Abbey Cheek blasted a two-run double. Cheek advanced to third on the play, but if you ask me, I believe the play should've been ruled a triple for Cheek.
Kayal Kowalik followed Cheek with a single. Then she got brilliant on the basepath when she pulled a Bennie and the Jets pickle play, where she intentionally got caught in a rundown between first and second to allow Cheek to score. Not only did Kowalik allow Cheek to score, but she even beat the pickle and made it into second safely which allowed Lauren Johnson to knock her in with an RBI single to put the Cats up 4-2 after one.
After four innings of stagnant offense from both teams, Kentucky got back on the board in the bottom of the fifth when Alex Martens launched the ball off the scoreboard for a two-run home run to put Kentucky up 6-2.
Alex Martens and the scoreboard must not be friends??#NCAASoftball | @UKsoftball pic.twitter.com/45neJvXDaO

— NCAA Softball (@NCAAsoftball) May 17, 2019
After the home run, the Cats would load the bases, and senior Kelsee Henson flew out to left field to score a tagging Kayla Kowalik to put Kentucky up 7-2.
Freshman Meghan Schorman shut down the Rockets in the final two innings to give Kentucky their seventh straight victory in the NCAA Regionals.
With the victory, Kentucky advances to the winner's bracket where they will face Virginia Tech at noon tomorrow at John Cropp Stadium.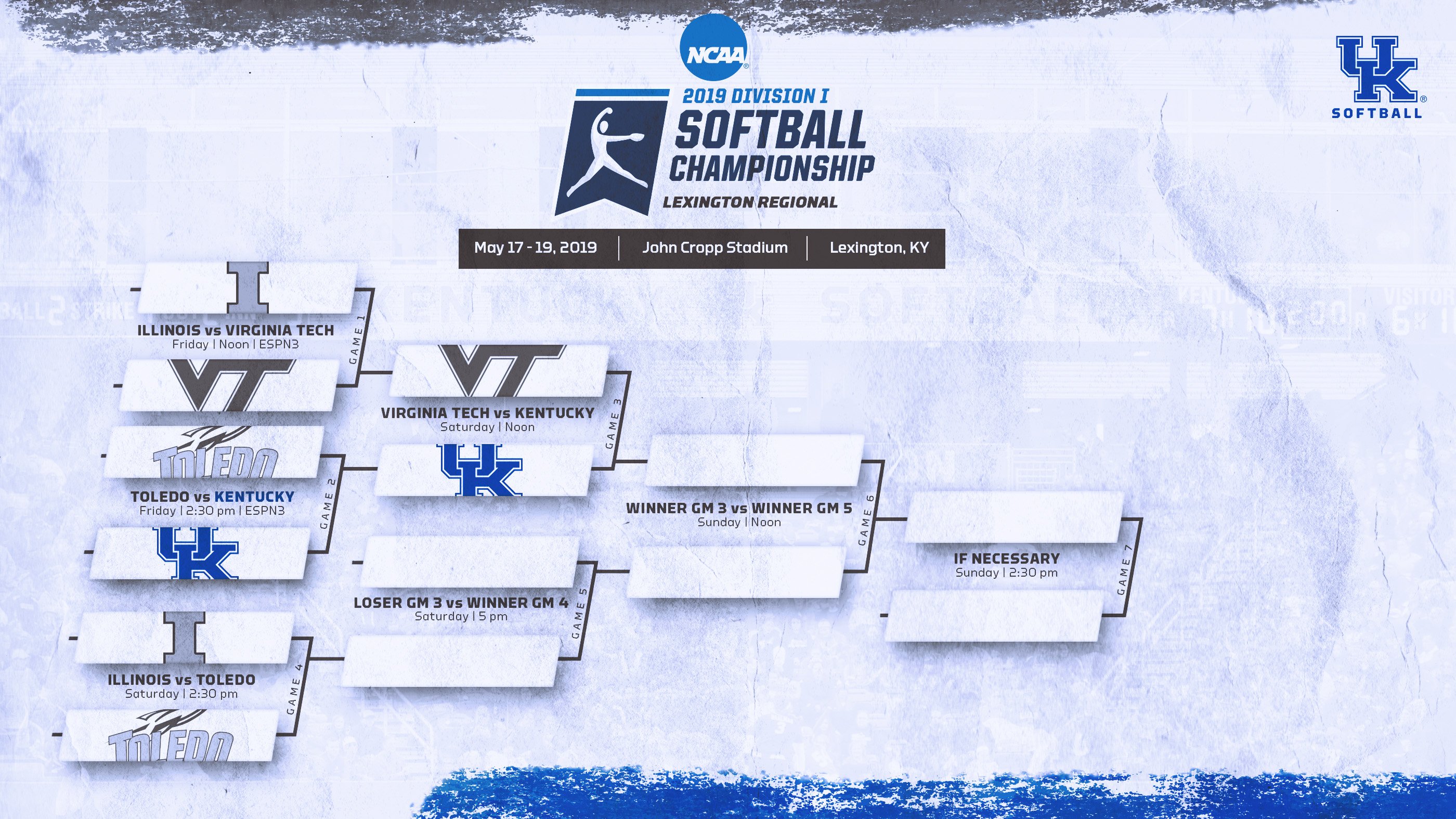 ---
Go Cats @BrentW_KSR