Kentucky watching Markelle Fultz… again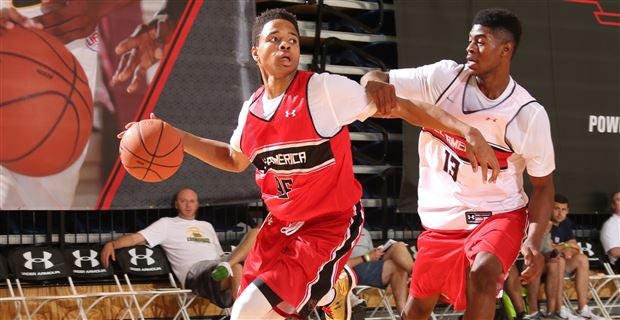 Markelle Fultz is at the Under Armour Finals in Atlanta and Kentucky is in the building to watch him shine once again. This time it's John Robic filling in for John Calipari, who spent the day recruiting in New York at an adidas event. Robic is representing the brand in a crowd of coaches that includes Rick Pitino and members of the UNC staff, the latest school to offer the five-star guard.
It has been a huge July for Fultz and he may find himself in the top 10 once the rankings are adjusted to reflect this month's AAU cycle. He plans to cut his list down as early as next week before making a final decision in August or September, according to The Cats Pause.