Kentucky Rifle is on a Hot Streak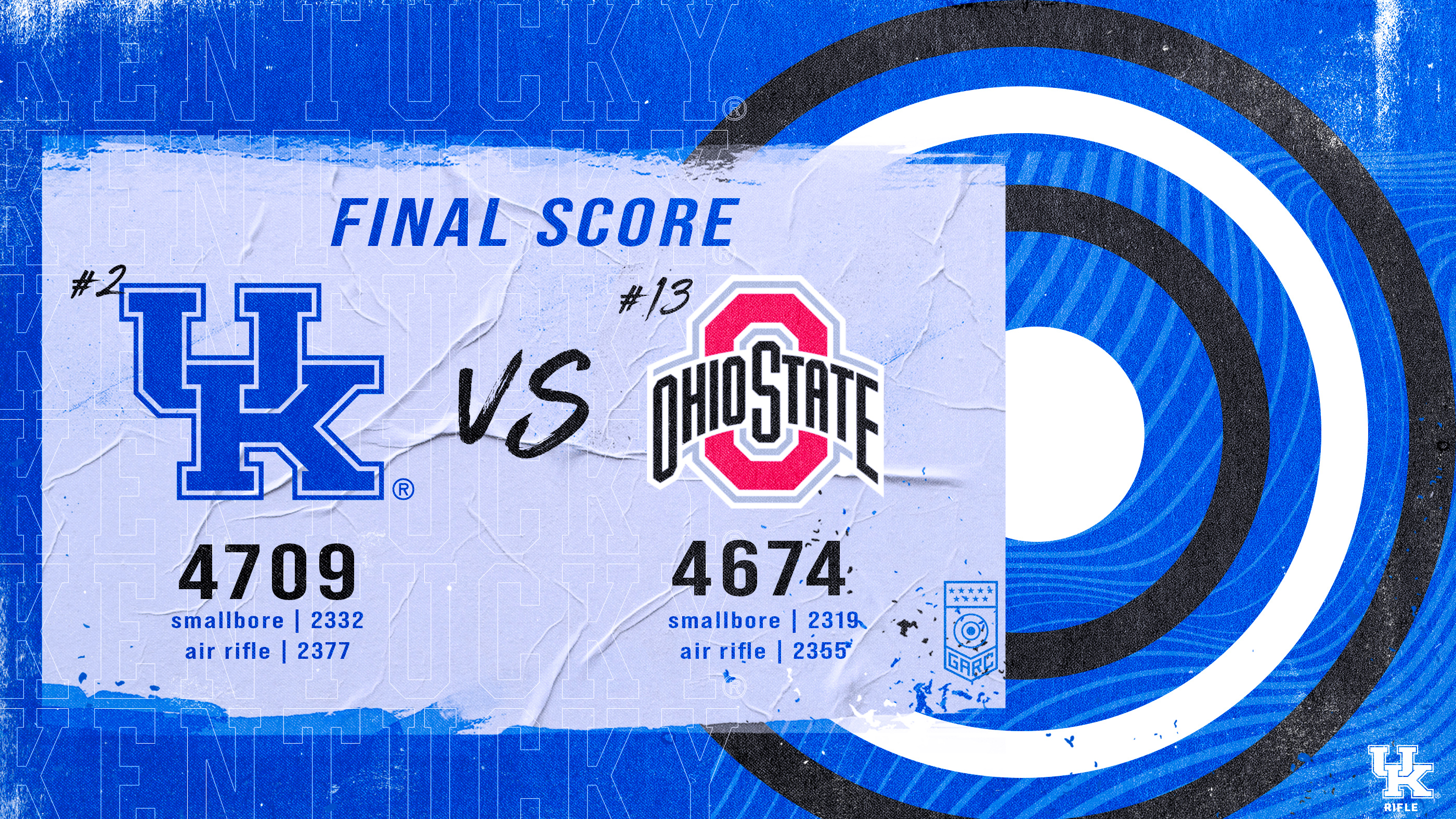 For the basketball fans out there who are depressed about this season, we have good news: Kentucky's Rifle team is pretty darn good.
Actually, they are really darn good. After ending the 2020 fall season with a win over Navy, No. 2 Kentucky struggled out of the gate with a loss to Ole Miss in the 2021 opener. But since then, the team has gone on a three-match win streak against top-10 opponents.
Last weekend, the Wildcats beat then-No. 8 Nebraska and then-No. 9 Murray State to get the season back on track. Yesterday, they notched a win over No. 8 Memphis despite shooting their lowest team score of the season. Sophomore Mary Tucker and junior Will Shaner led all shooters in both air rifle and smallbore.
Here's some action from our win today over Memphis! pic.twitter.com/61caCKteH2

— UK Rifle (@UKRifle) January 30, 2021
Earlier on Sunday, Kentucky extended their winning streak with a victory at No. 13 Ohio State. Once again, Tucker and Shaner recorded the highest team scores. This was the first ever match between the Wildcats and the Buckeyes.
Kentucky is now 12-1 on the year. Their next match is Feb. 13 against the West Virginia Mountaineers, the last meet before the NCAA qualifiers begin on Feb. 20.
So…is it safe to say UK is a rifle school now?