Kentucky is working hard for Harry Giles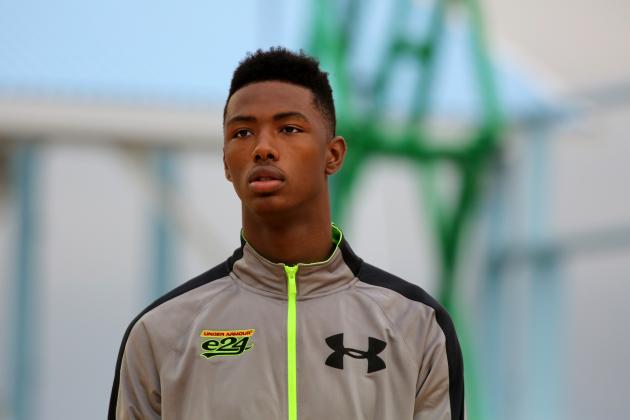 Kentucky is one of four schools recruiting Harry Giles the hardest, according to Harry Giles. He told sNY.tv he is hearing from Duke, North Carolina, Kentucky and Wake Forest the most of the eight schools he is considering. Kansas, Syracuse, UNLV and Ohio State are also involved.
Giles, the No. 1 power forward in the 2016 class, will be tough to pull away from his home state of North Carolina. For those of you who are geographically challenged, let me point out that three of the four schools putting in the most time are in his Tar Heel State.
As for Kentucky, Giles told sNY.tv, "Kentucky's a great place, a great program, so you can never go wrong going there."
He will take visits later in the summer before trimming his list on down.