Kentucky Caps off a Sweep with a Walk-off Home Run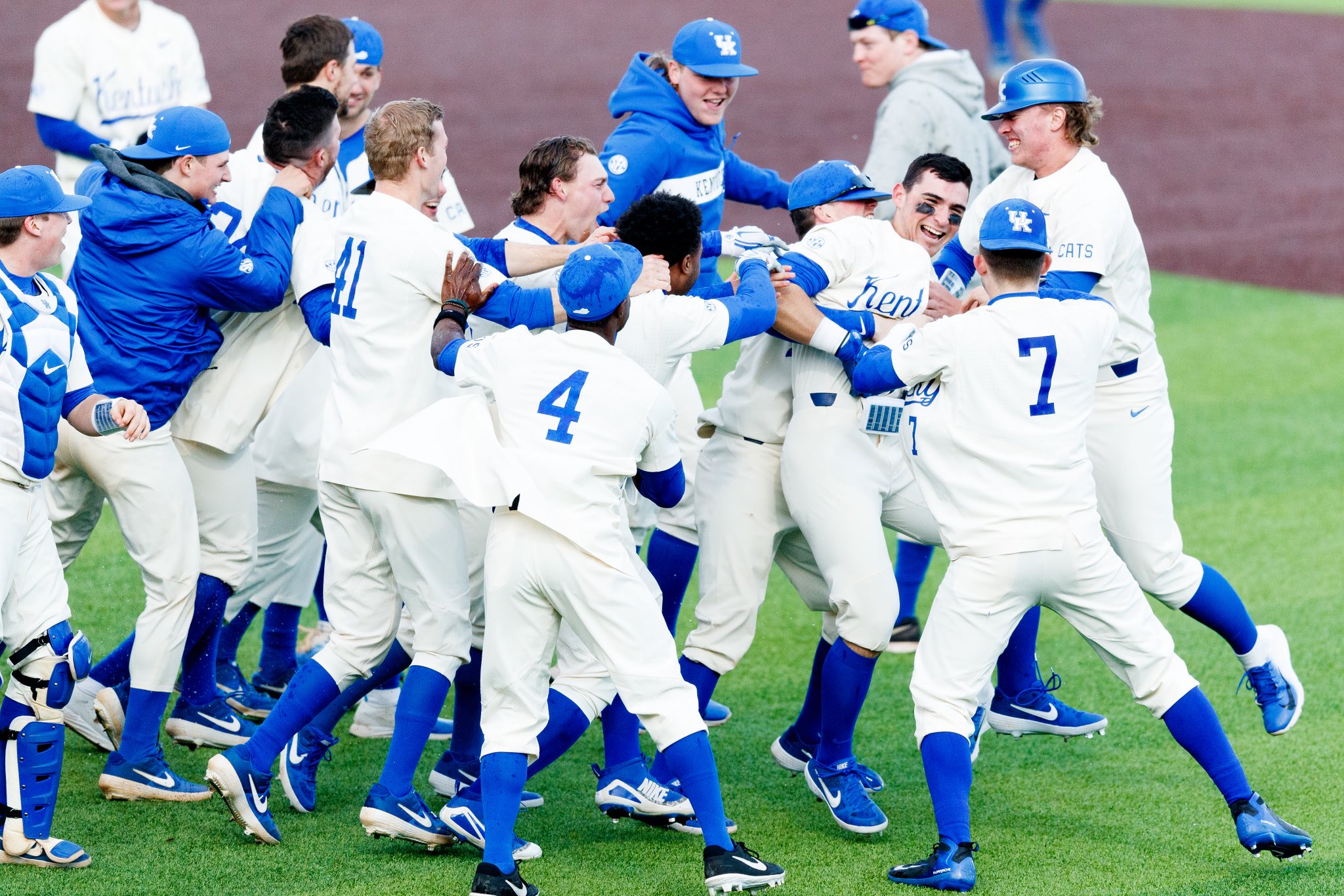 @UKbaseball
What a way to end a series sweep for the Bat Cats. In Game two of today's doubleheader against Middle Tennessee State to close out the series, the Cats entered the ninth inning down by a run. Looking for their third sweep of the season, the Cats sent their nine-hole hitter Austin Schultz to the plate with the lineup set to roll over. He got on after an impressive two-strike single, then a sacrifice bunt later and Ryan Shinn looking to extend his on-base streak to 13-games…Santa Maria!
Walk us off, @TheRealShinny !!! #SundayFunday ends in grand style with a #VictoryKentucky!!! #WaveTheFlag #WeAreUK pic.twitter.com/tkZQ9EtcsQ

— Kentucky Baseball (@UKBaseball) March 10, 2019
Shinn's walk-off ended an 18-inning day of baseball, one that saw Grant Macciochi and the Cats post a shutout in the first game on Sunday. Macciochi went 6.1 perfect innings until giving up a hit in the seventh inning. He improved to 2-0 on the year. Jimmy Ramsey got the win in the second game; after entering in the sixth, Ramsey went for three scoreless innings.
Jarren Shelby had a big day Sunday as well. Over both games, Shelby had multiple hits and four RBIs – none were more significant than a three-run double in the seventh inning of the first game to bust the matchup open for the Cats. Coltyn Kessler had a hit in both games as well to extend his hitting streak to nine games.
The Cats now sit at 11-4 on the year: they won 7-0 in the first game and 5-4 in the second. They'll be back in action Tuesday against SIU-Edwardsville. First pitch at Kentucky Proud Park will be set for 4:00 p.m.
Go Cats.