KASH DANIEL will be on KSR tomorrow live from Paintsville
Paintsville, are you ready? The KSR Summer Tour rolls to town in the morning and special guest KASH DANIEL will join the guys at Brown's Auto Group (213 S Mayo Trail). The four-star linebacker will announce his decision on July 4 and has agreed to take the morning off work at Suds Car Wash to come chat with Matt, Ryan, and Shannon.
Kash says he's already chosen his school, and based on all his recent radio interviews, it sounds it's Kentucky, so hopefully he'll give us some more great hints. I've spoken to Kash before and he's a quality kid with a lot of Eastern Kentucky character, so this interview should be a treat. He's ready:
Real excited to be on @KySportsRadio tomorrow at 11 am at Browns Ford in Paintsville!

— Kash Daniel 1⃣5⃣ (@KashDaniel15) June 22, 2015
This morning, the Summer Tour got off to a great start at StoneCrest Golf Course in Prestonsburg. A great crowd came out, including our friend Rose, who brought some of her special gifts for the KSR crew: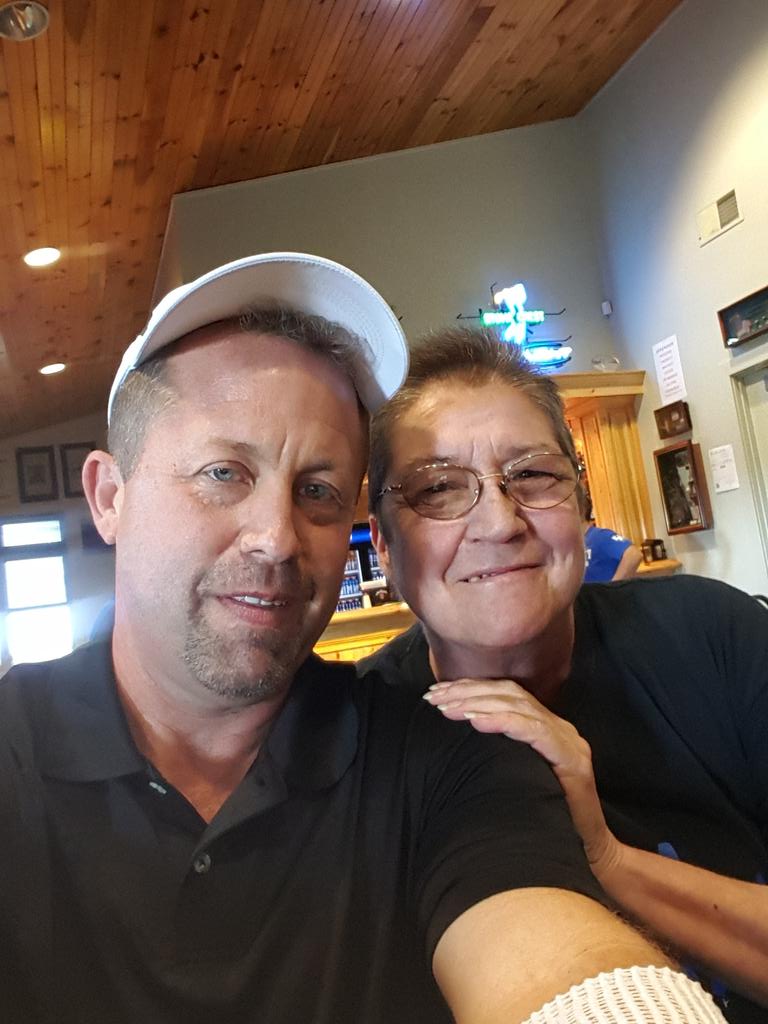 It's so great to see Rose's face, and she says she's doing well after her health problems a few months back.
In case you missed it, here's the podcast:
Hour 1:
Hour 2:
And the rest of the tour schedule:
June 23: Paintsville — Browns Auto Group of Paintsville
June 24: Columbia — Anderson's Pizza
June 25-26: New York City
June 29: Shelbyville — Stonecrest Family Medicine
June 30: Leitchfield — Future Designs
July 1: Madisonville — Hudson Toyota
July 2: Morgantown — Final Finish
July 3: Hopkinsville — Holiday Inn
July 6: Morganfield — Southern States
July 7: Grayson — Simply The Best Bar & Grill
July 8: Pikeville — Bank 253
July 9: Williamson — Appalachian Wireless at South Side Mall
July 10: KY Speedway
July 13: Cynthiana — Cynthiana County Club
July 14: Whitley City — McCreary County Public Library
July 15: London — Sleep Outfitters
July 16-17: Peach Jam
July 20: Whitesburg — Pine Mountain Grill
July 21: Manchester — Clay County Middle School
July 22: Somerset — Sleep Outfitters
July 23: Harlan — Core Fitness
July 24: Fort Wright — Dickmann's Sports Bar
July 27: Campbellsville — Mr. Gatti's
July 28: Owensboro — Don Moore GM Center
July 29: Benton — Kennedy's Fan Shop
July 30: Paducah — Buffalo Wild Wings
July 31: Fancy Farm
August 3: Bowling Green
August 4: McKee
August 5: Glasgow — Papa John's
August 6: Jamestown — Jamestown Marina.
August 7: Monticello — Conley Bottoms.
August 10: Frankfort — Governor's Mansion
August 11: Maysville — Laurel Oaks Golf Course
August 12: Danville
August 13: Lexington — All Sports at Fayette Mall
August 14: Louisville GuyOnTheCornerTickets.com is giving away UK basketball and football tickets at every tour stop this summer. That's 33 chances to win, and all you have to do is come out to listen to your favorite radio show. That's so easy even Ryan Lemond could do it!