Kash Daniel receives his Gatorade KY Player of the Year award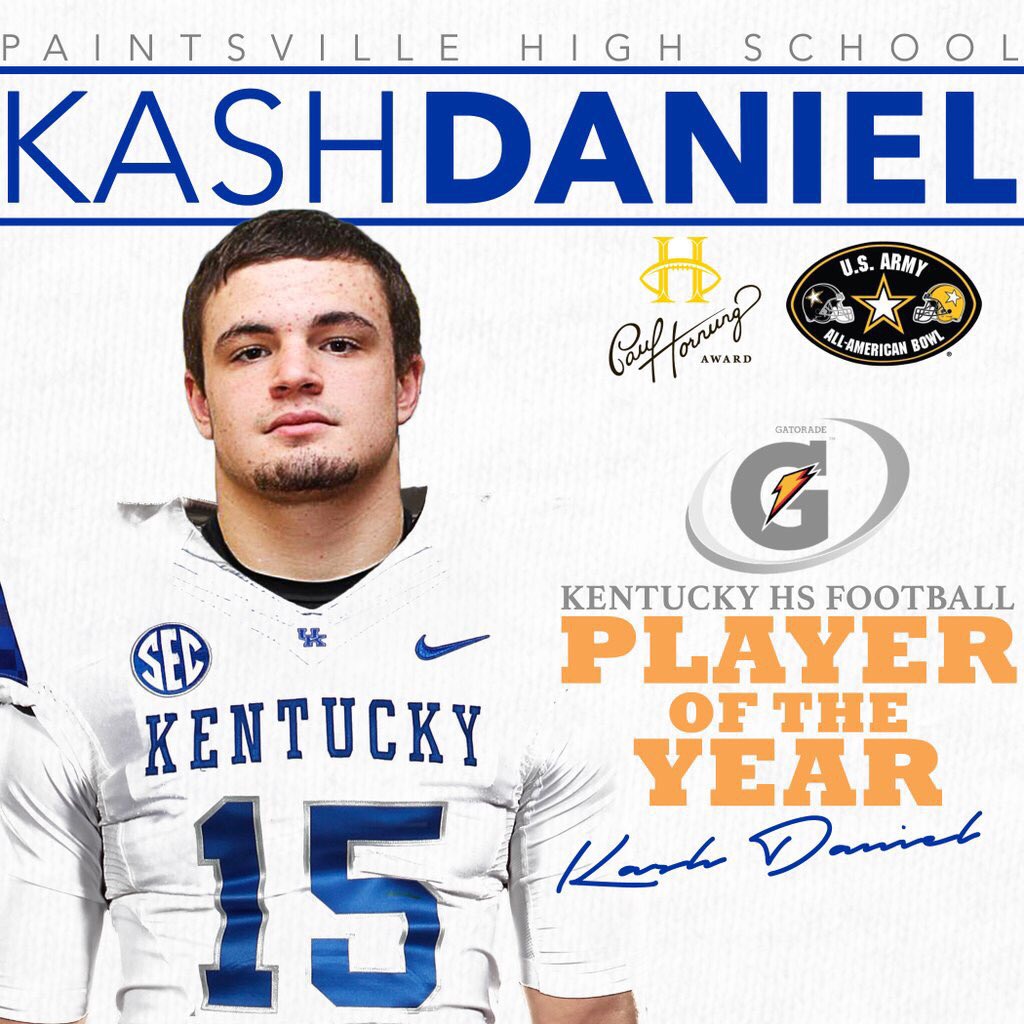 Congratulations to Kash Daniel, who received his Gatorade Kentucky Football Player of the Year award yesterday after being notified of the honor two weeks ago. Kash proudly showed the award off on Twitter:
Blessed to receive my Gatorade Player of The Year award today. 🙏🏼 pic.twitter.com/tIpJG2GOmE

— Kash Daniel (@KashDaniel15) December 18, 2015
Kash finished his senior season with 88 tackles, 65 assisted tackles, and four fumbles recoveries on defense. He also played quarterback, completing 73-of-123 passes for 1,319 yards and 15 touchdowns. Because that wasn't enough, he also rushed 117 times for 926 yards and 22 touchdowns. He'll enroll at Kentucky for the spring semester.
Congrats, Kash. Hurry up and get to Lexington because we need you.