Josephine and her husband Don hosted KSR for lunch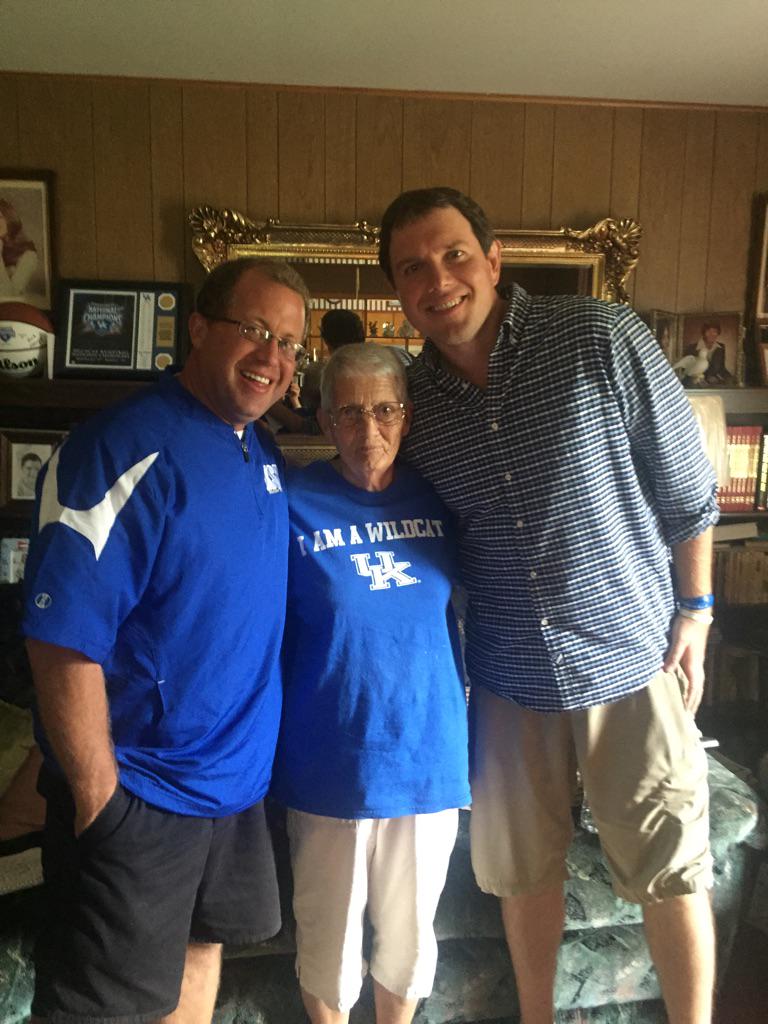 Josephine, one of our favorite radio show callers, and her husband, Don, hosted Matt and Ryan for some home cookin' after the show today. If you listen to the show, you know Josephine is awesome and she's been planning this lunch for a long time. Today, it finally happened — and I'm extremely jealous because the food looked awesome.
Matt aired a brief interview with Josephine on Periscope after the meal and we learned a lot about her and Don. For instance, they've been married for 61 years, though Don doesn't feel like it's been that long. Also, Josephine has liked UK since she was in diapers and her all-time favorite player is "I can't think of his name."
Other Josephine and Don facts:
— Don has 4,000 movies and videos on cassette tapes in his bedroom
— Devin Booker is cute and he is a good ball player. Josephine didn't want him to leave.
— They discovered KSR by watching Matt on KSTV. Josephine likes his voice.
— There's a chocolate cake in the fridge.