Johnny Weir vs. Ron Jeremy: Who wore it better?
Among the many random and bizarre celebrity sightings at this year's Derby weekend festivities, Matt's run-in with Johnny Weir and my night out with Ron Jeremy and Shannon The Dude highlight the photo album. I mean, just look at that hat Johnny Weir is wearing in his photo with Matt. How much money would it take for you to wear that in public?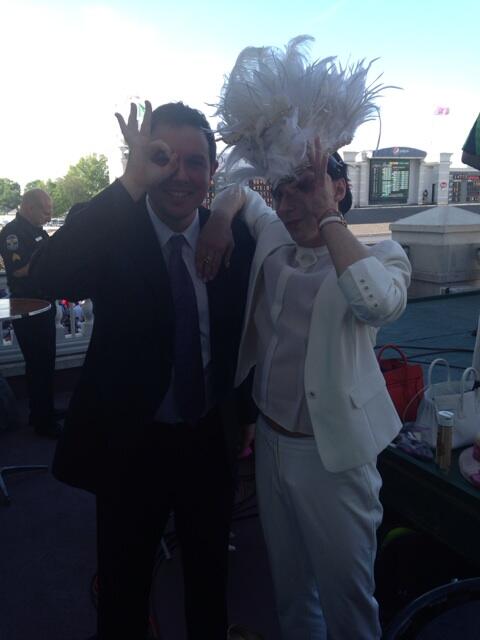 And then Ron Jeremy, who carries around a harmonica in his pocket for reasons beyond me, joined in on the three-goggle fad with Shannon The Dude and me in the office at Trixie's on Preston Highway.
So who wore the three goggles better?