John Petty sets decision date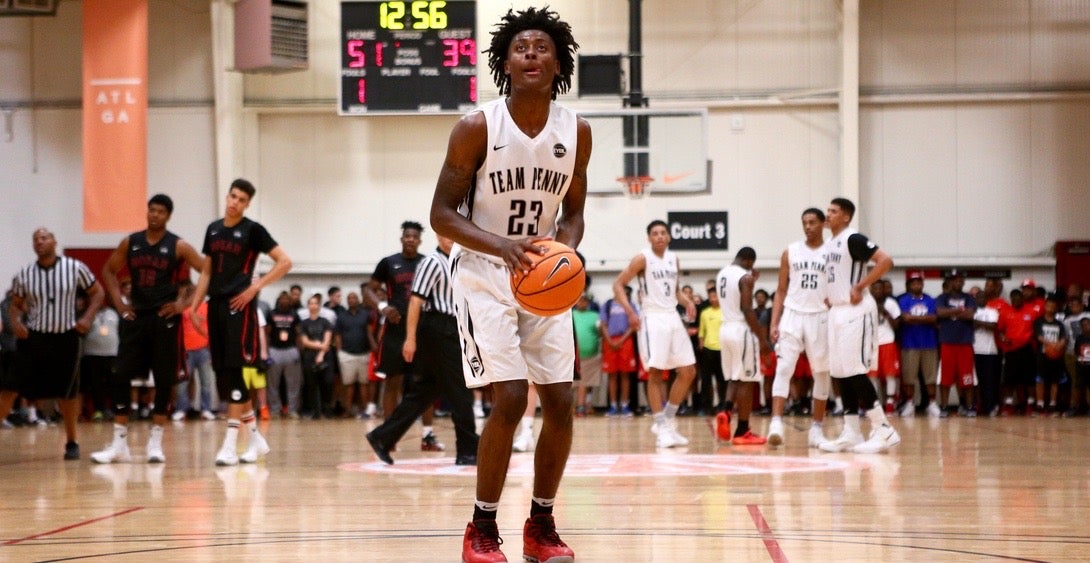 Earlier today, word broke that five-star shooting guard John Petty will not visit Kentucky this weekend as originally planned, and now, we know his decision date. According to AL.com's Daniel Boyette, Petty will announce his decision on November 10 during halftime of his first home game of the season in Huntsville. Petty is down to Kentucky and Alabama, and if you ask me, this seems like better news for Avery Johnson, especially since the announcement will take place in public in Alabama and there's still no word on if/when Petty will make it to Lexington before November 10. (Petty did visit Lexington for Big Blue Madness in 2015.)
I managed to get Avery Johnson to talk about Petty indirectly last week at SEC Basketball Media Day by asking about his staff's recruiting efforts in-state.
"We feel very strongly about the kids in our state," Johnson said. "Our pitch, we don't mention other schools on our recruiting visits. We just talk about Alabama. I talk about my resume. If it's about NBA, I have a little bit of an idea what that's all about. We tell them you can come to Alabama and be part of something different. You can be the first to help lead us to the Final Four. That's our sell."
Regardless, Kentucky maintains a lead in Petty's 247 Sports Crystal Ball, with 79% of the predictions to Alabama's 21%. Thankfully, we'll know for certain soon enough.
John Petty
Shooting Guard/Small Forward | 6-7 | 180 lbs.
Huntsville, AL | J.O. Johnson
AAU: Team Penny
★★★★★
ESPN
No. 25 | 7 SG
Top247
No. 28 | 7 SF
Rivals
No. 30 | — SG
Scout
No. 44 | 9 SG