Jedrick Wills backs up five-star ranking at Rivals100 camp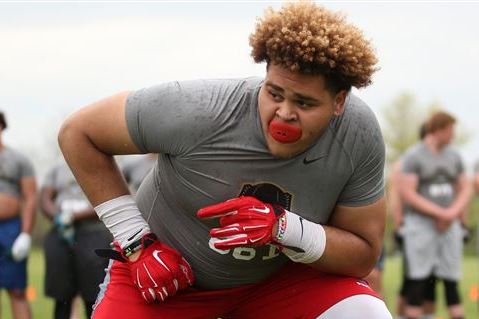 Just days after accepting his offer to play in the Under Armour All-America game, Jedrick Wills has received many more great reviews from the performance he had at the Rivals100 Five-Star Challenge this past weekend in Atlanta.
Performance: Last year at this time Wills was in Mays' position — an unknown underclassman who dominated the competition. This year he entered as a five-star with a target on his back, but he more than defended his ranking with his showing. Wills is about 20 pounds lighter than he was a year ago, but he packs the same punch.
Wills is interested in practically every elite program from the Big Ten and SEC, so the Cats have quite a hill to climb to get the five-star prospect out of Lafayette High School. At 6'4″, 315, Wills is a force with tremendous size and strength, and he has the skills to become a quality player either inside or outside at the college level. It's not going to be easy to reel him in, but it must be done. In the video below he had great things to say about UK and his relationship with coach Schlarman in his most recent interview at Rivals100 camp, check it out.