J.B. Holmes' golf bag should make him the favorite at the PGA Championship this week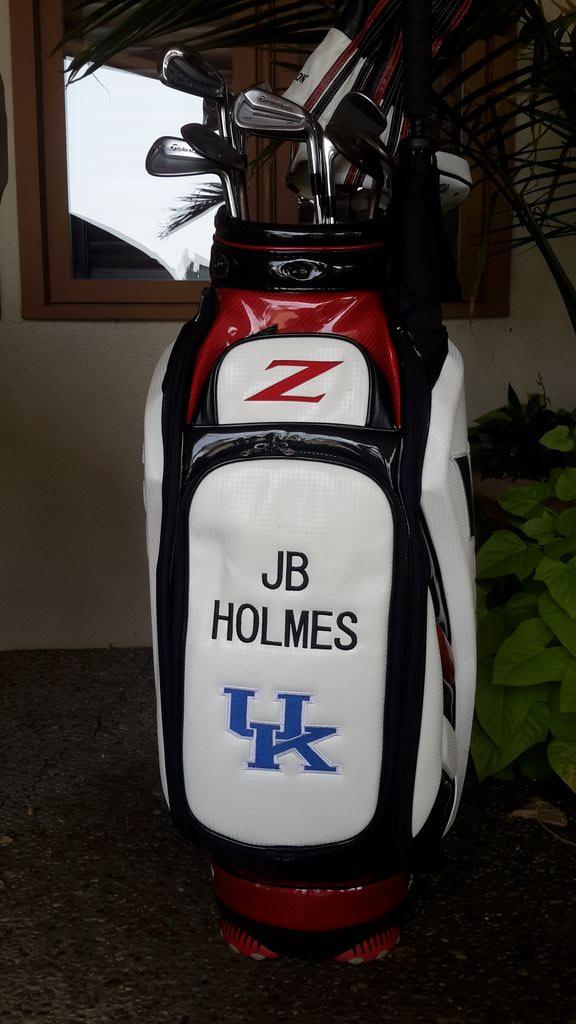 Rory McIlroy is the favorite to win this week's 2014 PGA Championship at Valhalla in Louisville, slightly ahead of Adam Scott, Sergio Garcia and Phil Mickelson in the Vegas odds. But Kentucky's own J.B. Holmes will be carrying the UK logo on his bag, therefore he should be the overall favorite to hoist the Wanamaker Trophy.
If Holmes is in contention on Sunday, I suggest he subs in Aaron Harrison to caddy. Keep Willie nearby with a Go-Pro, too.