It's your Saturday Morning Wakeup!
Good morning, KSR readers! If you know me, you know there's a zero percent chance I'm actually up this early on a Saturday. I wrote this last night before a housewarming/birthday party and I highly doubt I'm awake any time before noon today.
For those of you who are up, I hope you carpe the hell out of this diem. Make some major moves for me out there. But first, let's talk…
The NBA Cats are settling into their new homes this weekend.
Expect to see plenty of photos and tweets and such from the new Cats in the NBA. The four lottery picks flew to their new cities yesterday to meet with their new teams and learn the lay of the land. This weekend they will likely be shopping for new digs and trying the local fare as they get adapted to their new homes.
We'll be following along with updates here on the site from the rooks.
The Cats had fun at Camp Rondo in Louisville yesterday.
Bradley "B-Roll" McKee tweeted this photo of Alex Poythress and Tyler Ulis watching the action: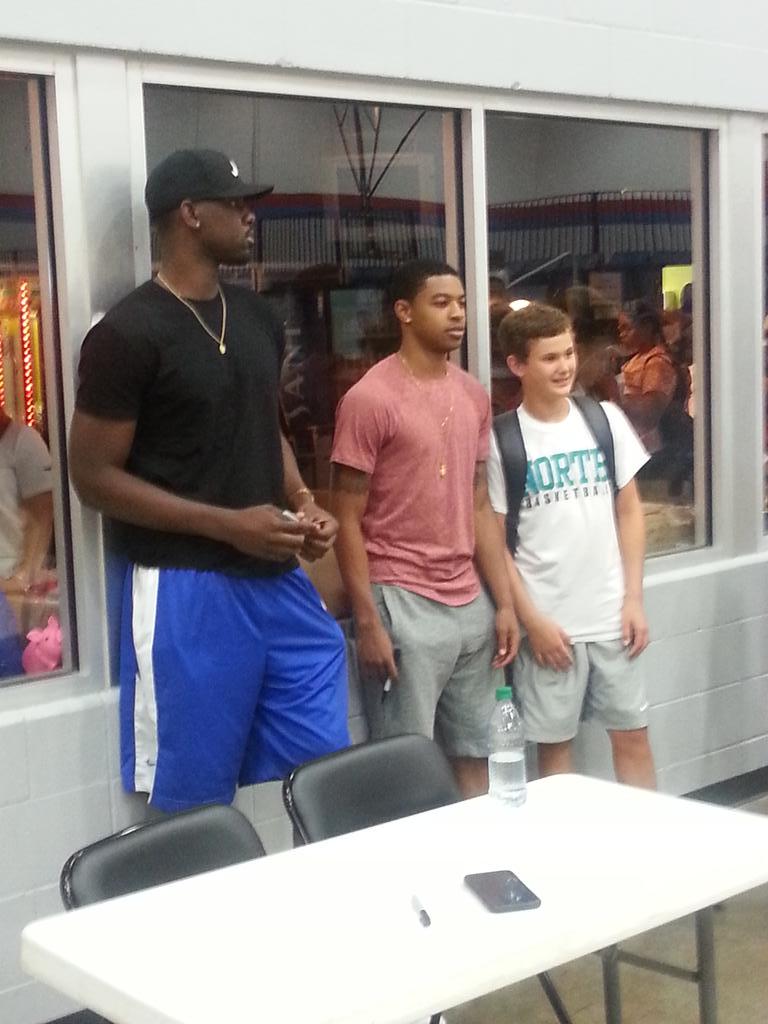 Isaiah Briscoe was also in attendance, wearing the wildest shoes you will ever see: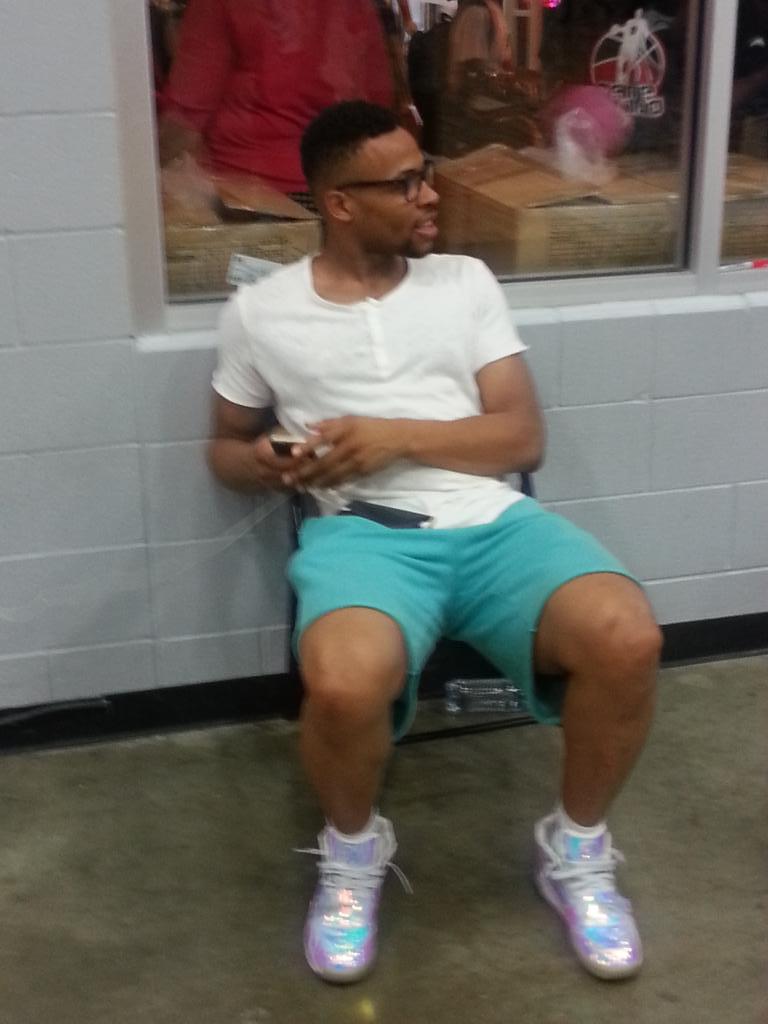 Those are the Nike Air 1 "Superbowl" shoes from 2014:
I think you need a pair of those.
Before you begin your day, watch Willie Cauley-Stein answer Twitter questions for Kings.com.
He said he hopes to wear 00, 3 or 5 in Sacramento. Two of those are already taken, so we may see No. 00 on Willie in the NBA.
Jamal Murray…
Here I come Big Blue Nation!! I'm ready to put in the work #BBN

— Jamal Murray (@BeMore27) June 26, 2015
More to come through the day from Courtney and Kaan, so stick around…