Is Coach Cal evaluating or posing for pictures?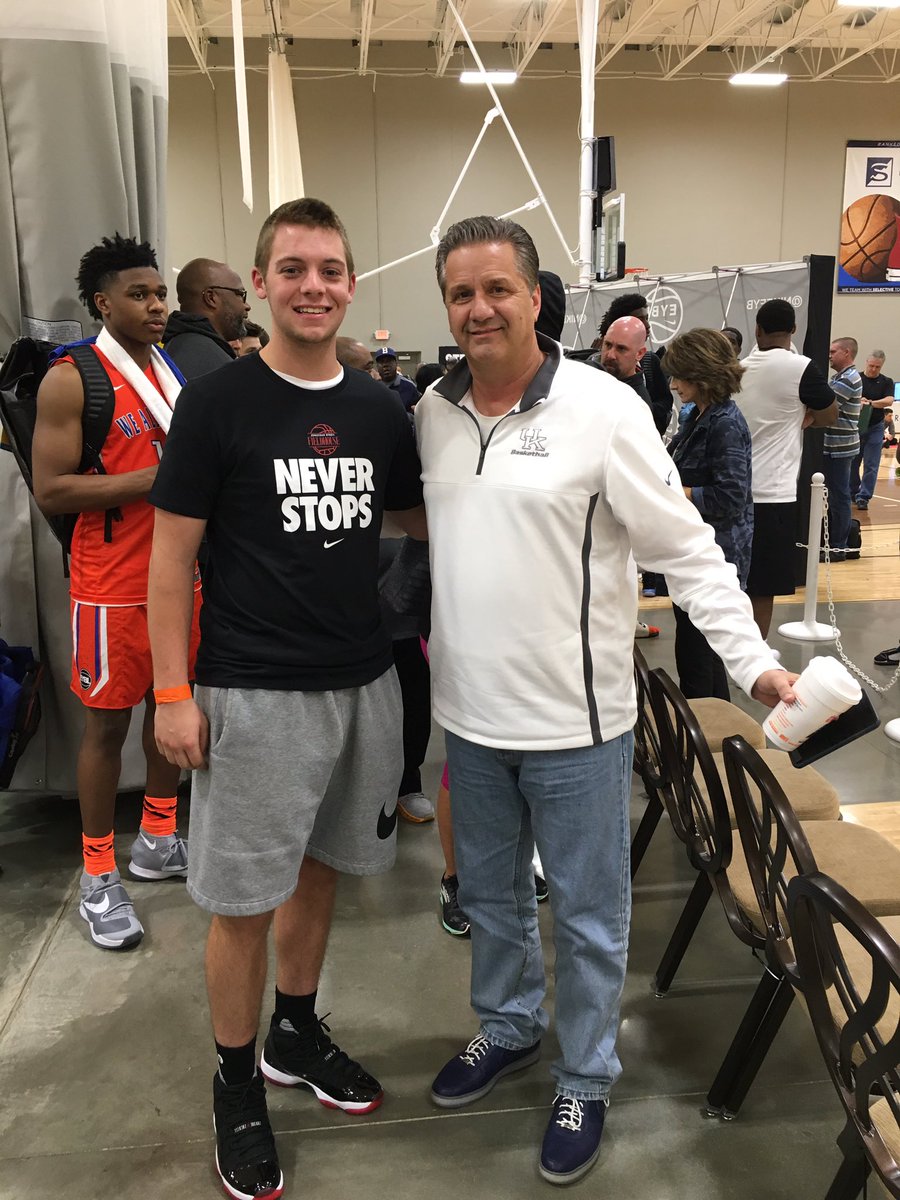 It has been a long first night in Indiana for John Calipari as he has watched several of his top targets in the 2017 class. As expected, he popped in to see glimpses of Kevin Knox, John Petty, Mohamed Bamba, Hamidou Diallo, Trae Young and Michael Porter Jr., and no telling who else.
But I'm wondering if he's had time to actually evaluate these recruits when he's having to stop and pose for so many photos.
Such an an awesome opportunity to meet coach calipari #EYBL pic.twitter.com/1Aiz4hrbiP

— Reggie Williams (@coach_williams3) April 23, 2016
Me and coach Calipari🙏🏼🙏🏼 pic.twitter.com/gnJmbwA3FV

— Cole Louderman (@ColeHitsThrees) April 22, 2016
Calipari being very kind to this UK fan at Nike EYBL. "You want a selfie?" pic.twitter.com/Y1kYz421Vo

— Kyle Tucker (@KyleTucker_CJ) April 23, 2016
Rock star.