Iceland announcer with the best call in sports history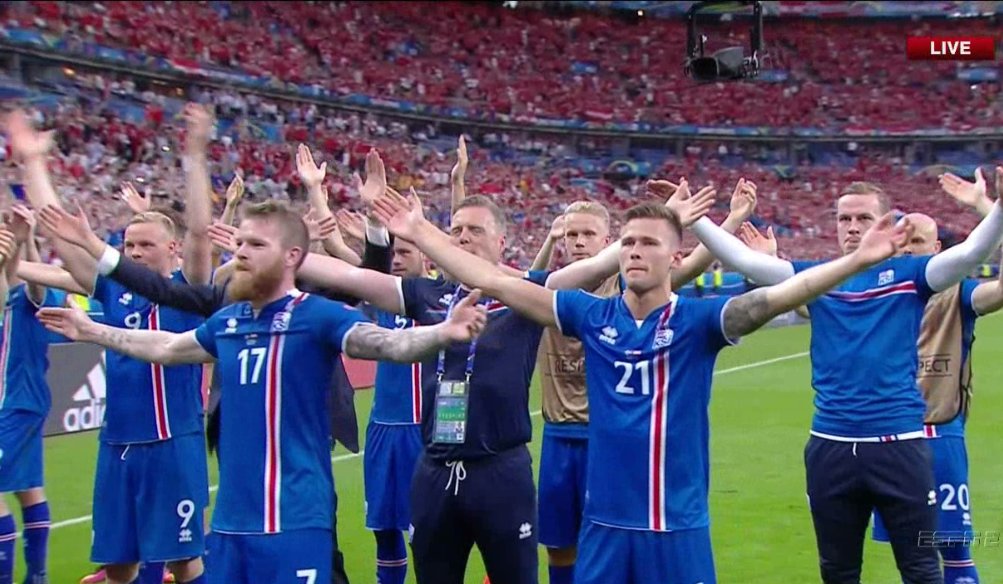 Iceland has been the Cinderella story in this year's Euro Cup, and today they made history by becoming the first team to not lose in the group stage in a Euro debut. Iceland now moves on to the knockout stage, but they needed some late heroics to defeat Austria to advance.
Iceland's announcer lost his damn mind as it all unplayed in the final minute. If I had been in Tom Leach's seat when Aaron Harrison hit the three-pointer against Wisconsin, the radio call would've sounded exactly like this:
Sono seriamente preoccupato per il telecronista islandese 😂😂😂 pic.twitter.com/H5UFxstjdh

— Daniele Mari (@danmari83) June 22, 2016
Fun fact: Iceland has the same population as Lexington and they're in the Round of 16 in the Euros. That's pretty remarkable.