I went to a game at UK's new baseball stadium and it was awesome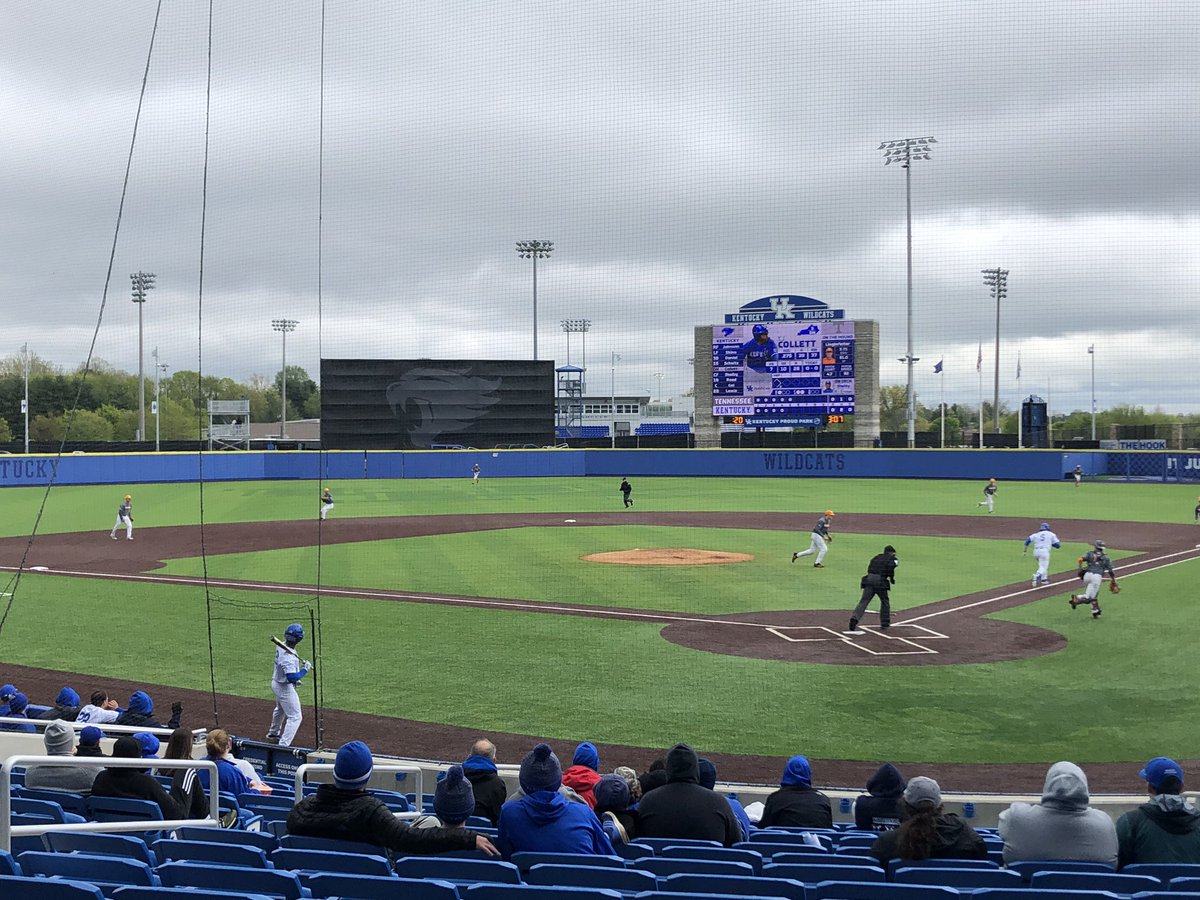 Look, we're all friends here so we can be open and honest with each other and admit that it hasn't been the ideal year for the Kentucky baseball team. After dropping all three games to Tennessee over the weekend, the Cats fell to 20-20 and 4-14 in SEC play on the season. Not good. Not good at all. Although, it's not all that surprising given the insane roster turnover from a year ago. We knew this would be a rebuilding year from the very beginning.
But I'm here to tell you to forget about the record and get out to Kentucky Proud Park as soon as you can because it is awesome.
I attended Saturday's game with my old man (a Tennessee fan, as many of you know) and we had a blast. The weather was way too cold to be sitting outside and rain was on its way, but I really enjoyed being out at the new stadium for a game, even though it ended in a loss to complete the Vols' sweep of Kentucky. The place is a lot of fun and even nicer than advertised, plus there are plenty of giveaways and secondary fun outside of the baseball to keep all of the fans happy. The couple sitting next to me won a free one night stay at a hotel (I was very jealous) and the seats right across the aisle from me rows won free pizza just for sitting there (I wasn't as jealous but still jealous). Then there is the play area for the kids I don't have and the hot dogs smelled delicious and the walk-up music is fun and the video board is great and I just had a good time. Best hot chocolate in the world too. I had about 12 of them.
Now I know I sound like a commercial for the UK baseball team by writing this and that's not what I'm trying to do here. I'm just using my platform to inform everyone that there is a great thing going on in Lexington with Kentucky Proud Park and more people need to get out there to take advantage of it. And who knows, maybe a spike in attendance will rally the team and they'll win out or something wild. Probably not, but it'd be really cool if they do. Just take my word for it and check out the new digs when you get a chance. And if it's cold whenever you go, get the hot chocolate.
I'll be back again very, very soon and I hope to see you there.
And Tennessee still sucks forever.