I want no part of this alligator walking around in Florida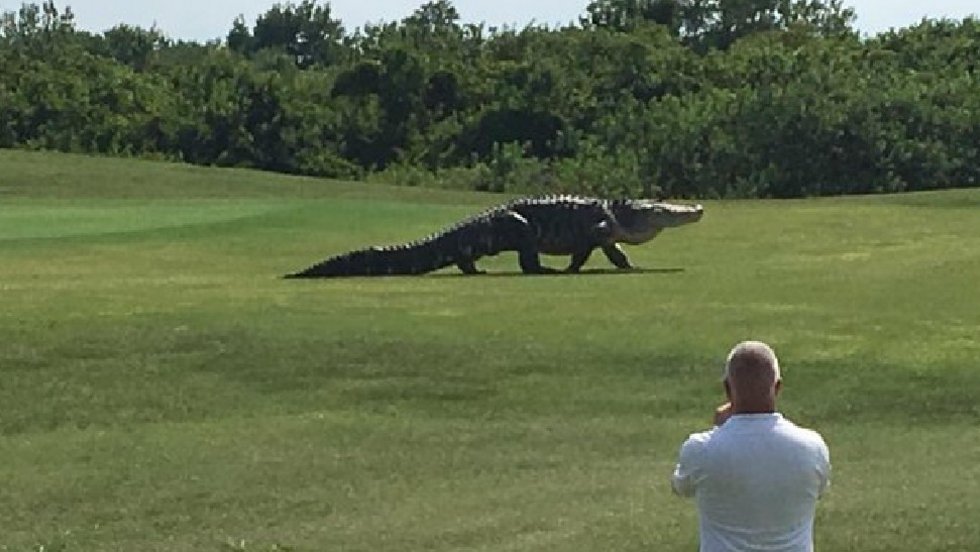 While many of you continue to debate the Cincinnati Zoo gorilla incident, I'm over here doing everything I can to make sure I don't accidentally run into this alligator on the golf course one day.
Video of an unbelievably large alligator walking Buffalo Creek Golf Course surfaced today out of Palmetto, Florida. A golf course employee said it's aware the alligator lives nearby and it is "like a mascot" for the course.
Nope. Nuh-uh. No. Hmmmmm-mmmmmm. Nope. Don't want anything to do with that.