I stayed up through a 1 a.m. rain delay to watch Korean Baseball's Opening Day
Live sports returned to ESPN late last night when the World Wide Leader aired an Opening Day game from the Korea Baseball Organization. I stayed up to watch as the Samsung Lions hosted the NC Dinos, and in true 2020 fashion, the broadcast opened with the grounds crew pulling a tarp over the infield.
A RAIN DELAY?!!!!!
Now what? I bet on the game. I made myself stay awake to bear witness to the return of sport on our televisions.
So, I waited it out. This is what I found:
Karl Ravech and Eduardo Perez interviewed MLB player Eric Thames for what felt like three hours.
Once the rain delay hit, ESPN had a captive and eager audience to entertain with no entertainment to provide. So they dialed up Eric Thames, a two-time KBO All-Star between MLB contracts, for an interview from his home.
To their credit, they kept the conversation moving in a very difficult situation of trying to fill time with no end in sight.
We finally got baseball 40 minutes later.
At this point I was very angry at myself for doing this, but I was way too committed to roll over and fall asleep. I had to see it through.
This is how the KBO works.
The MLB will keep a close eye on that universal DH.
And here are the teams.
I'm pledging my KBO loyalty to the Lotte Giants. pic.twitter.com/ddQLVjWOuD

— Drew Franklin (@DrewFranklinKSR) May 5, 2020
I picked the Lotte Giants because I was so tired I thought it said Little Giants.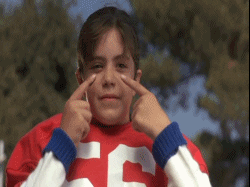 Someone on Twitter made a good point about the Samsung Lions:
Samsung Lions. 8 titles, chasing a team w 11 titles. Colors are blue and white. They are UK.

— Jordan Strader (@_JLStrader43) May 5, 2020
The baseball was not very entertaining.
It was well after 2 a.m. before I saw a hit. There was no excitement or energy because no one was there and it was raining and Ravech and Perez were calling the game from their homes back in America. The game ended 4-0, no bat flips.
Maybe they shouldn't have juiced their baseballs:
— hulk (@hulkshorses) May 5, 2020
All that said, 10/10 would recommend live KBO on ESPN. It was better than no sports.
The KBO will return tomorrow morning at 5:30 a.m. for the Doosan Bear and the LG Twins.
ESPN will televise live Korean baseball games starting tonight