How To Spot A Louisville Fan Kentucky fans, when you're relaxing in your folding chairs tomorrow morning and sipping an ice cold glass of "Whoa-too-much-bourbon-in-here," you might notice an unfamiliar smell in the air. That's not the smell of football in the bluegrass, and though it smells a lot like the porta-potty you're stationed next to, it's not coming from inside there, either. It's actually our friends from Louisville, in town to watch their BCS hopefuls take on your University of Kentucky Wildcats.
And while most Cayts fans are able to spot a Card fan from bus stops away, sadly, there are some of us who can't. That is why I'm here this afternoon with a quick, crash course on how to recognize the enemy tomorrow morning so you can stay away; far, far, far away. Like, the other side of the parking lot away. We don't want you catching anything you can't get rid of.
Below you'll find the most common pieces of the Louisville fan uniform. When you see them, backpedal to a safe distance and take as many pictures as you can. It's not everyday you see these creatures, thank God.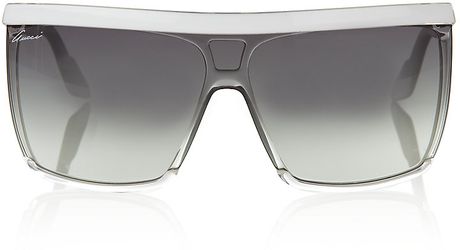 White Gucci** sunglasses
**Not actually Gucci
The official eyewear of the University of Louisville can be purchased in the middle of Jefferson Mall or in the parking lot outside the Kentucky State Fair. At $15 per pair or $25 for two, these lightweight sunglasses are cost-efficient for ballers on a budget, like most Louisville fans, yet indistinguishable from those worn by Pitbull during his heyday in 2004. Not to mention, the gradient tint lenses have L1C400 protection, which protects the eyes from the mirror's harmful reflection.
KSR
Only one demographic checks KentuckySportsRadio.com more frequently than fans of the Kentucky Wildcats: fans of the Louisville Cards.
It's amazing, really. Louisville fans bitch, whine and moan about what's going on at KSR, but they fail to acknowledge the fact that no one made them log on to KSR in the first place. They come here voluntarily, and often, and we appreciate the clicks. They're only helping our growth.
You're reading this right now, aren't you, Louisville fan? Uh oh, caught ya. Now you're asking yourself if you should leave a comment or close out and pretend you never stopped by. You're still reading this sentence, too. And this one. Hey, click here too.
Face paint
Face paint is great for game days — when applied in moderation. And when applied to anyone under the age of twelve. But Louisville fans, oh those Louisville fans, they go the extra mile with the makeup.
Tom Jurich, coincidentally, wears that same shade of yellow makeup on his ass. It's purely a coincidence, though. It has nothing to do with it being on that guy's mouth.
Whatever this is
I don't know what I'm looking at, but if you see it, you'll know they're here.
#FBBN t-shirt
When Louisville fans aren't wearing this t-shirt to church, court, parole hearings, visitation, job interviews, or GED photo day, they're wearing it to football games. What it lacks in creativity, it makes up for in douchebaggery.
The International "Loser" Hand Gesture
They'll tell you it's for Louisville, which is fine, I guess. Just let 'em go.
DJ (Insert Terrible DJ Name)
Give a man a fish, and you feed him for a day. Give a Louisville fan a DJ starter kit, and suddenly he thinks it's acceptable to set up at tailgates and scratch over the latest David Guetta songs. Only middle school dances and skating rinks book the same talent as a Louisville football tailgate. It's like Bonnaroo for amateur, talentless DJs, but with a crowd of sweaty, shirtless old men instead of sweaty, shirtless young college coeds.
If you see a guy in white Gucci** sunglasses unloading a generator tomorrow, it is your civic duty to sabotage his whole set, even if it means taking a grill tool to his 'My First DJ' kit.
Everything else you need to know can be found in this video…
Lord help us all.