Has Jeff Goodman Changed His Mind About DeMarcus Cousins?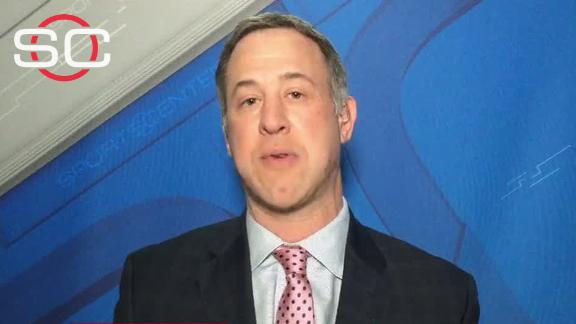 Jeff Goodman has never been a big fan of DeMarcus Cousins.  I don't think I need to tell you this, but allow me to revisit a few his recent criticisms.
In August of 2014, he dismissed Cousins as nothing more than a "complete knucklehead."
"Many are not enamored with Rondo. Sure, there are some who clearly like him (i.e. Kendrick Perkins) and others who say positive things about him (K.G. Pierce, etc.). I'm not counting DeMarcus Cousins, because it's actually worse for Rondo that Sacramento's big man came out and said he thinks he's the best point guard in the league. Cousins is a complete knucklehead and just about everyone in the league knows it."
When George Karl was fired, Goodman referred to him a "another DeMarcus Cousins victim," placing Karl's failures onto Cousins' shoulders.  Almost one month ago to the day on June 24, he said on Mike and Mike: "He really hasn't grown up."
Then, this happened:
Gotta give credit to @boogiecousins. Ran into him last night in Vegas. Have taken plenty of shots at him. Handled himself w/class & maturity

— Jeff Goodman (@GoodmanESPN) July 23, 2016
Ummmmmm?  I just, I don't know. I can't. It just. I……I don't understand.
Maybe Boogie is changed for the better.  Or maybe Goodman's finally seeing the Boogie the BBN always saw.  Or maybe an alien probe has possessed Goodman and he can no longer control what he Tweets.  That probably makes the most sense.