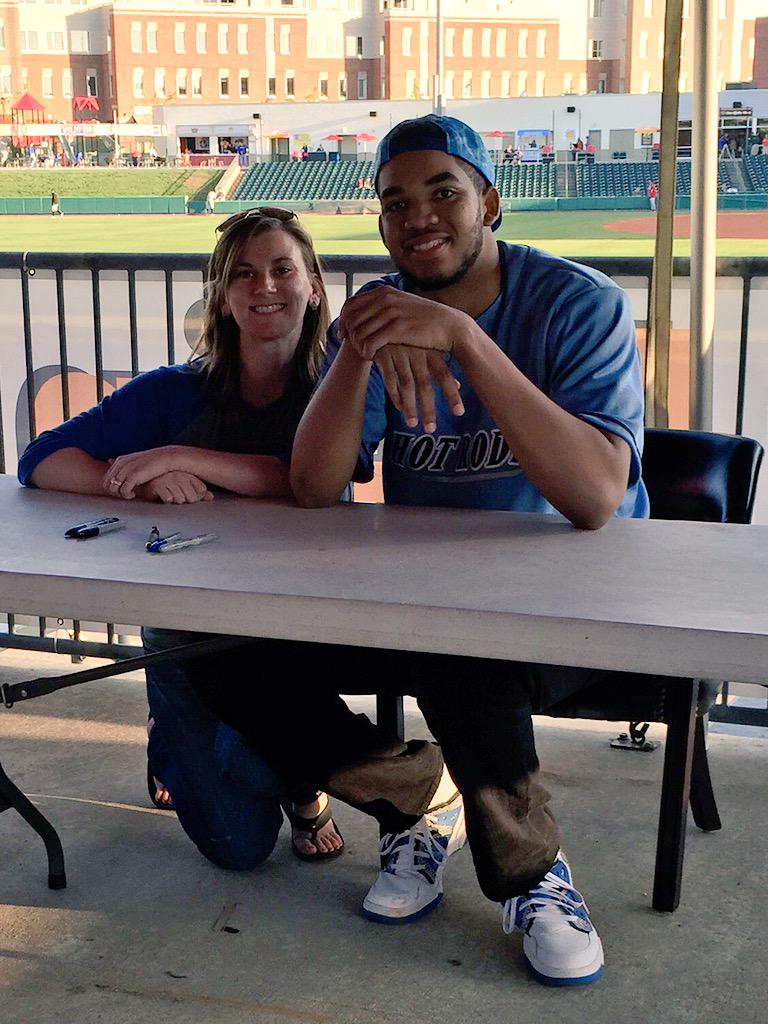 Everyone take a second to wish Mrs. Tyler a happy, happy birthday. She is the glue that holds this operation together and today she turns *** years old.
I don't know what Tyler's plans are for the day, but I'd bet good money it involves East Nashville and shopping for Karl-Anthony Towns' new Minnesota Timberwolves jersey. Maybe you could pick that up for her. She'd really appreciate it.
Anyway, Happy Birthday, Tyler and thanks for keeping us somewhat in line over the years. Enjoy your special day and don't do anything I wouldn't do.