Happy Birthday Drew Franklin!
Our little Drew is all grown up.
Today is Mr. Franklin's birthday. Instead of receiving gifts on his special day, Drew is giving you a gift at KSBar and Grille. Country Boy Brewing is taking over the bar's taps, offering pints for only $3.50 to help you wash down 10 Tangy Carolina wings for only $10.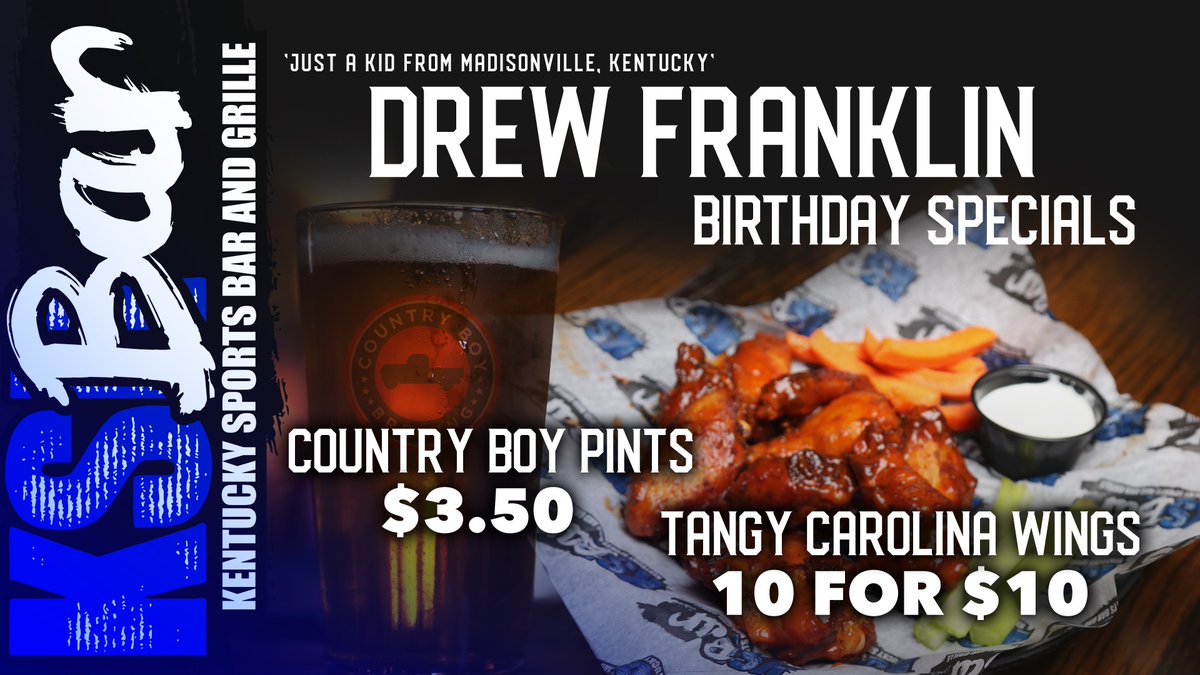 His generosity is not the greatest gift. That actually comes from Corey Price who scoured the archives of The Madisonville Messenger to bring you images and anecdotes from Drew's past, like his senior class picture from 2003 that you see above and this drawing of his father that Drew created when he was only four years old.
You can read more of Drew's early honors and accolades by checking out the entire thread. Ryan Lemond turned this morning's edition of Kentucky Sports Radio into an enormous celebration for Drew. Download the podcast to hear all two entertaining hours of radio.
Happy Birthday Drew!