Governor Andy Beshear Unveils Phase 2 of Kentucky's Reopening Plan
Kentucky is one step closer to returning to a new normal from the coronavirus pandemic. Thursday evening Governor Andy Beshear unveiled the second phase of Kentucky's reopening plan.
Beginning May 22 restaurants will return to operating dine-in portions of their establishments at 33% capacity. They will also be able use all available outdoor seating. "I know this isn't the capacity that our restaurants probably want, but studies that we look at show that we've got to be really careful about this step," Beshear said.
Movie theaters and fitness centers will resume activities June 1, followed by campgrounds June 11 and childcare facilities June 15.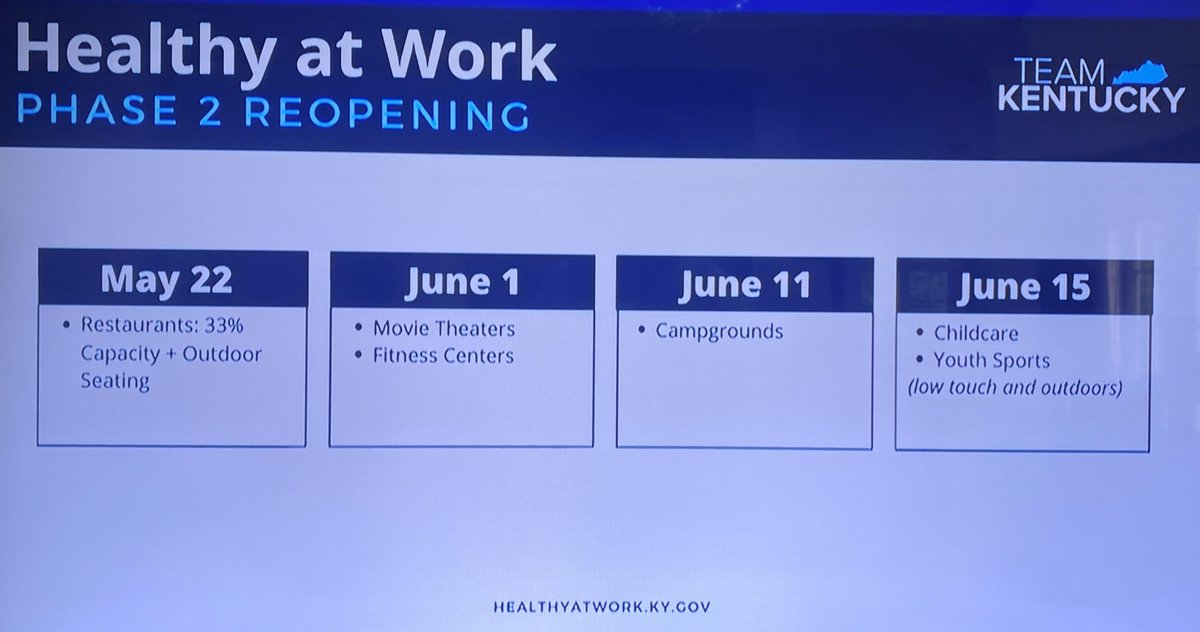 Phase 1 of Beshear's reopening plan begins Monday as thoroughbreds and horsemen return to racetracks. All manufacturing, construction, professional services and auto dealerships can also return to work if they follow proper safety protocols. Churches and retail stores will open at reduced capacity May 20, followed by barber shops and nail salons May 25.
Phase 3 will begin some time in July. That is when bars will open to the public with no more than 50 people in attendance. Each phase of the reopening plan is subject to change as the pandemic progresses.
Prior to announcing measures to return to work, Governor Beshear announced that 11 more Kentuckians have died from COVID-19. With more than 200 additional cases, the state's total has increased to 6,129.