Friday Night Notes From The Couch
Who up, KSR?!
It's Movie Friday at the Franklin household and I will soon be in airplane mode for the night, but before I go, allow me to type a few words for you here on the internet this evening. Once I'm done here, I will be scrolling through movies on the Firestick for the next couple hours (because I'm the most indecisive person on the planet) so feel free to send me some suggestions if you have them. If any of you need a movie recommendation, take my advice and watch Hunt For The Wilderpeople immediately. It's one of the best movies I have seen in a long time and I had never heard of it until I watched it last Movie Friday. Trust me on this one: it's very good.
— The Jeff Badet news was surprising and devastating. Matt and Ryan didn't seem as concerned as I am about Badet's departure when they discussed it on the show, but I think it is a pretty big hit to next year's offense. Sure, there is plenty of depth at that position — if any position can handle a transfer, it's receiver — but Badet is one of the speediest guys in the SEC and the Cats' best deep threat. I was looking forward to one more year of Johnson chucking it out there for Badet to go and get whenever the defense scooted up for the run and now that element is gone. We wish him the best wherever he goes, though — hopefully in a pass-happy offense.
— Auburn is in trouble tomorrow. I was pretty confident Vanderbilt would give Kentucky a close game and I am equally confident that Auburn won't. I think we're in for another fun one tomorrow in Rupp with the Cats running wild all over Bruce Pearl's Tigers.
— Keep an eye on Auburn's Mustapha Heron. You may remember Heron as a potential option for Kentucky out of the '16 class last year after he decommitted from Pittsburgh. Heron was on the radar when Slice was on the staff because of Slice's relationship with Heron's father and UK showed some interest in the five-star prospect at one time. Bruce Pearl eventually swooped in and stole him from St. John's, his leader at the time, and now he's the Tigers' best player and one of the top freshmen in the country. He is currently ranked eighth in the SEC in scoring at 16.2 points per game and is 11th in rebounding with 6.4 while shooting 42.9 percent from the floor and 41.4 percent from outside. He good.
— This Grayson Allen video made me laugh. And I made a surprise cameo!
Please, please, please let him trip someone tomorrow in that Louisville game. Last year he tripped Ray Spalding and I'd love to see him run it back.
— Huge shout-out to this little girl for her Ls down!
So my niece had a visitor today and she was not amused to say the least lol. First she tried to hide under the table then L's Down!!! pic.twitter.com/je2HKVbjYY

— Eugene W. Reynolds (@Buzzy2947) January 14, 2017
I'm her biggest fan.
— Follow me on SnapChat for a behind-the-scenes look at a gameday with KSR. I'll take you through pregame and what it's like to cover the Cats in my shoes. Take a pic of my Snap code below or do it the old fashioned way by adding drew_frankin.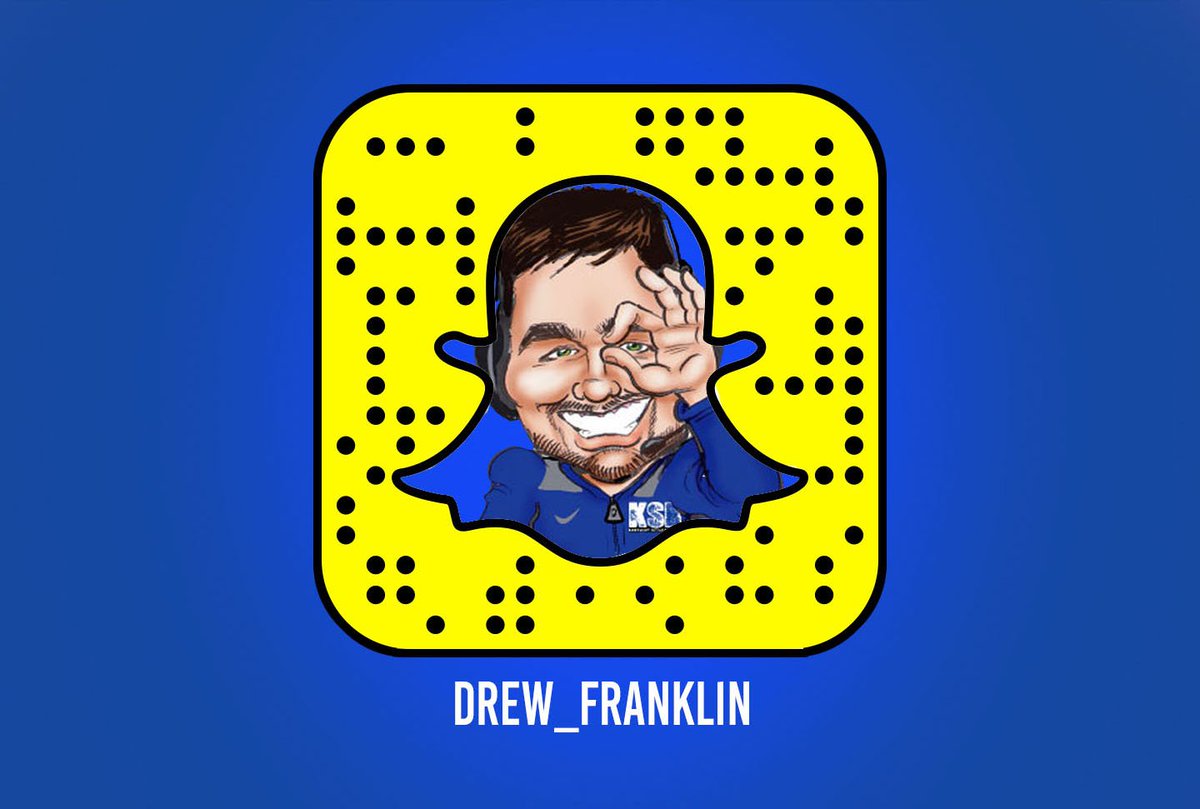 See you then.
Go Cats.