Fox Sports sideline reporter fired after racist comments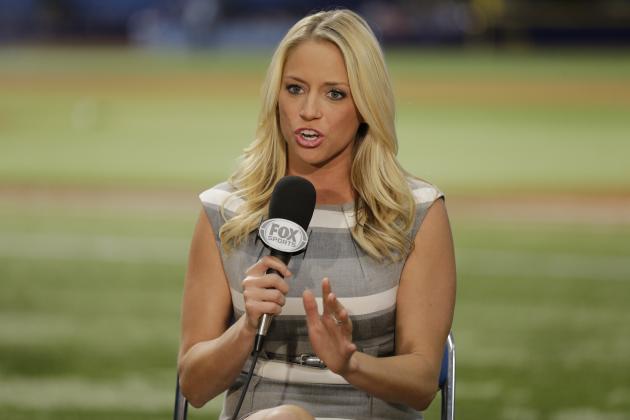 You're looking at Emily Austen, a sideline reporter for Fox Sports, and she is today's social media cautionary tale.
Yesterday, Austen went on Barstool Sports' daily Rundown show on Facebook Live to discuss various topics, and made a series of racist and anti-Semitic comments that got her fired. In addition to referring to Kevin Love as "a little bitch" several times, she said she "didn't even know Mexicans were that smart," "the Chinese guy is always the smartest guy in math class," and told a story about "the way I used to talk to the Jews" when she worked as a waitress in Boca Raton.
The video was a Facebook Live broadcast that mysteriously disappeared from Barstool's page, but, of course, someone found a way to upload it to Vimeo, and therefore Reddit. As a result, Fox Sports released a statement distancing themselves from Austen, who was a contract employee who was paid by appearance.
"We were made aware that Emily Austen appeared in a social media video unaffiliated with FOX Sports in which she made insensitive and derogatory comments. She was not speaking on behalf of FOX Sports, nor do we condone any of the statements she made in the video. Emily has been advised that her comments were unacceptable, and she is not scheduled to appear on any upcoming FOX Sports Florida or FOX Sports Sun broadcasts."
Watch the entire video below, but beware, it contains language NSFW or kiddos. Austen's offensive remarks come around 11:15, 24:45, and 26:10: