Four Home-Runs give Kentucky an Opening Day Victory over Austin Peay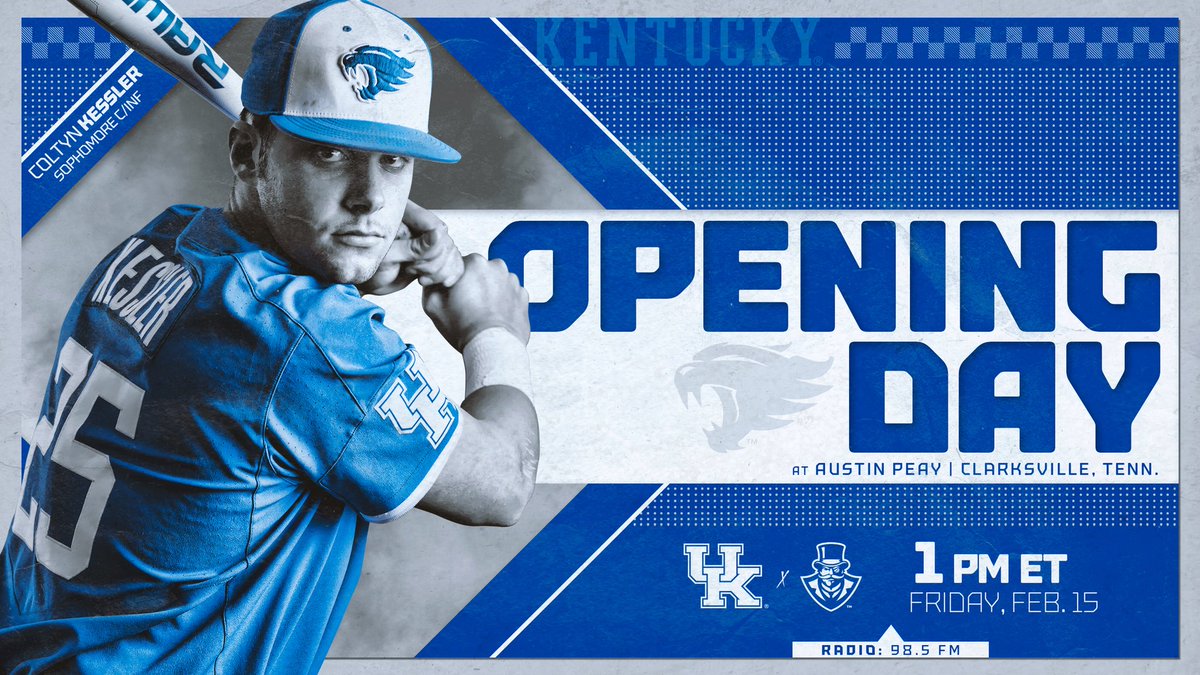 The Bat Cats start their season 1-0 as they defeat Austin Peay 8-4 on a rainy day in Clarksville, Tennessee.
Home-Runs seemed to be a common theme today for Kentucky as the Cats hit four home runs in their season opener, the biggest one coming from TJ Collett in the eighth inning. In the bottom of the seventh Kentucky had just given up their two-run lead on a two-RBI triple from Austin Peay's Garrett Spain. Needing to rally quickly, the first four hitters in the eighth inning scored, three of them off the three-run home-run from Collett as the Cats regained the lead 6-4. In the ninth, UK would put two more on the board after a home-run from Breydon Daniel, and an RBI single from Tates Creek product Jaren Shelby.
It was a big day for fresh faces in UK's lineup today, as three JUCO transfers playing in their first D1 game today hit home-runs. The first one came off the bat of Dalton Reed, who led all of junior college in home-runs as he wasted no time getting his first career home run at this level, sending the first pitch he saw over the center field wall. Reed also had two more hits on the day, keeping him one triple short of the cycle. A big day for Dalton Reed and it's clear he will be a big bat in Kentucky's lineup going forward. His teammate from Seminole State Junior College, Breydon Daniel got his in the top of the ninth and Tates Creek Alum, and State College Florida transfer Jaren Shelby hit his home-run in the top of the sixth to give UK a 2-0 lead at the time.
Zack Thompson had a solid opening day outing on the hill. He only went four short innings, which is understandable so early in the season, but those four innings were stellar. Nine of Thompson's 12 outs were strikeouts through 16 batters faced, and he only gave up one hit in his outing as well. Dillon Harper, however, had a rough go of things as he just went two and a third, while giving up four runs in the sixth and seventh, but after Cole Daniels got Kentucky out of their jam with four pitches, Carson Coleman came in and shut the door to seal the Cats opening day victory. Carson Coleman also got credited with the win in relief.
Kentucky will play game two of the weekend series tomorrow at 2 PM. You can catch the game on 98.5 FM Lexington as a nice appetizer before Kentucky basketball takes on Tennesee tomorrow night in Rupp Arena.
Follow me on Twitter: @BrentW_KSR