Five Things to Look for this Week
Good morning. Happy Monday. For teachers and students around the state, congrats. You've almost made it to summer. Once you get to Memorial Day weekend, only a few make-up days stand between you and two months of bliss. Luckily, there will be a few Big Blue distractions to help you get through your week.
1. Workout SZN
Now that the NBA Combine has concluded, teams will hold private workouts for prospective draft picks over the next two weeks. Wenyen Gabriel is up first, working out with the Sacramento Kings this morning. Kevin Knox, P.J. Washington, Shai Gilgeous-Alexander and Hamidou Diallo will surely follow. If Jarred Vanderbilt is healthy enough to workout for a team, it will be a surprise.
The deadline for Vanderbilt, Washington and Gabriel to withdraw from the NBA Draft is three weeks from today, June 11, at 5:00 p.m. (The NCAA has a deadline on May 30, but that's ultimately usurped by the NBA's.) The workouts and interviews they conduct will carry plenty of weight in their decision-making process. As of today, it looks like Washington might be UK's only departure, but a lot can change between now and May 30.
I got it flip-flopped: the NCAA deadline is the one that usurp's the NBA's. Nine days from today on May 30 we will know where the Wildcats stand.
2. UK Softball Advances to the Super Regional
I knew the UK softball team was good. I didn't know they were that good.
This weekend Rachel Lawson's team outscored their opponents 28-1. TWENTY EIGHT TO ONE. Two regional games ended prematurely with grand slams resulting in run-rules. Kentucky will take their incredible run to the west coast for a three-game Super Regional against Oregon, the No. 1 team in the nation that eliminated them a year ago. The action begins Thursday night at 9:00 on ESPN2.
3. The SEC Baseball Tournament Begins
The Bat Cats' season did not end according to plan. Following a sweep on the road, Kentucky lost all hope of hosting a regional tournament. There's still a slight chance if they make a big run at the SEC Tournament, but it will not be easy as a 10-seed with an injury-plagued pitching staff. UK's first game in Hoover is Tuesday at 2:00 against Auburn.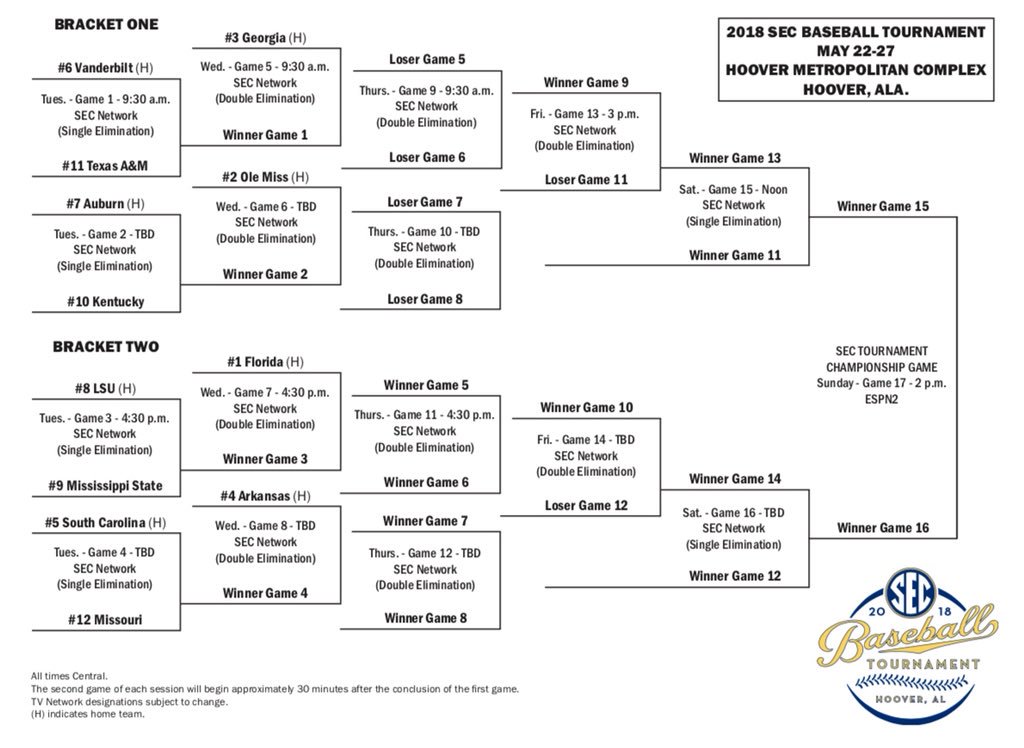 4. (Hopefully) A Close NBA Game
All we saw this weekend were Game Three blowouts. Here's to hoping there's some kind of competition in the Conference Finals before the Warriors eventually win another NBA Finals. The Cavs will try to even the series tonight at 8:30 on ESPN. The Rockets will attempt the same tomorrow at 9:00 on TNT.
5. Food Bracket Finals
Who will take home the crown, Buffalo Wild Wings or the Duke basketball of chain restaurants, Outback?
[mobile_ad]