Eric C. Conn spotted in New Mexico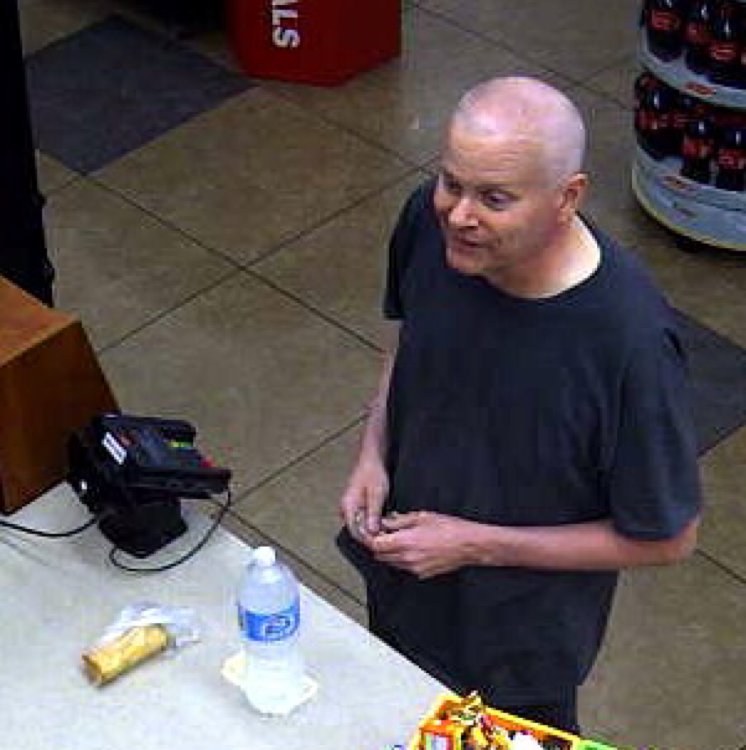 Where in the world is Eric C. Conn? According to the FBI, he was recently in New Mexico. The FBI released this image of Conn buying a bottle of water and a snack at a gas station near the New Mexico/Mexico border. While in the area, he also bought a bike at Wal-Mart:
The fugitive attorney has been on the run for over a month after pleading guilty to defrauding the US government of over half a billion dollars. This morning, the US District Court for the Eastern District of Kentucky sentenced him to 12 years in prison and ordered him to pay almost $170,000,000 in restitution, a $50,000 fine, and a forfeiture judgment of $5,750,404.
A few weeks ago, Conn emailed the Herald-Leader claiming he was out of the country. While the FBI has pictures of him near the Mexico border, they say they have no reason to believe he has crossed it.
Maybe that's what the bike is for?