EDSBS murdered Louisville today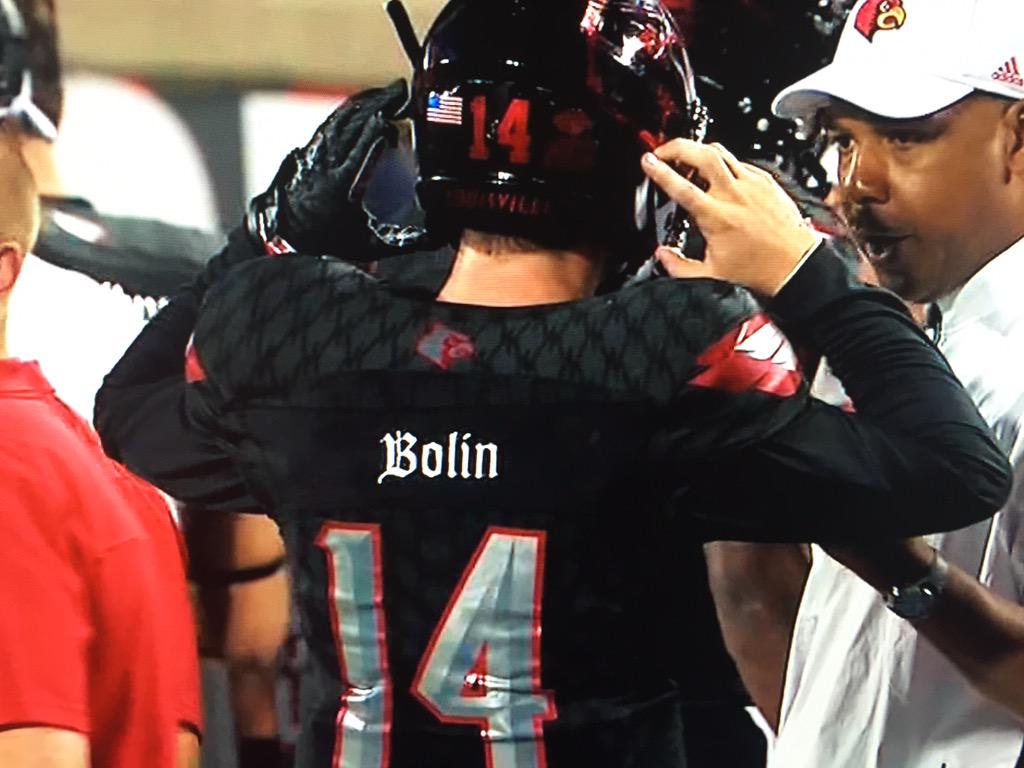 So it turns out we aren't the only website on the internet that enjoys unloading on the Louisville Cardinals. Spencer Hall over at Every Day Should Be Saturday–you know, the guy from KSR earlier this week–wrote a beautiful piece of online literature about Louisville football this afternoon. So beautiful, I think it can be categorized as word murder.
Hall starts off on a path commending the Cards for scheduling tough opponents early in the season, then goes on a tear making fun of the new uniforms. It's a real bloodbath of insults.
For example:
Louisville's uniforms tried to pay child support in Dave & Busters prize tickets.
Louisville's uniforms are what a video game makes when they don't have the rights to the Atlanta Falcons uniforms but do have a Monster Energy Drink sponsorship
Louisville's uniforms were originally designed to be worn by jockeys in a Kid Rock-inspired horse race called the Kentucky Dirtby.
These Louisville uniforms are what bad guys wear in Guy Fieri's version of Tron.
Louisville's uniforms what Mountain Dew Code Red: The Person would look like.
It brought a tear to my eye, honestly.
Check out the entire slaughtering here.
This is pretty solid, too:
.@KySportsRadio @DrewFranklinKSR saw this on ESPN tonight pic.twitter.com/o862SvTDsE

— Tommy Lee Jr (@tommyleejr) September 18, 2015