Draft Night Questions, Answered: Vrabel's home, Lamb's GF and more
Before we move on to the next two rounds of the NFL Draft later this evening, KSR launched a Google search investigation into many of the stories from last night's NFL Draft fun. What it uncovered includes the truth behind the open-door policy in the Vrabel home, the reason CeeDee Lamb had to regain complete control of his second phone, the winner of the night and more.
Was someone pooping with the door open in Mike Vrabel's house?
There was a lot happening in Mike Vrabel's house when it came time for the Tennessee Titans to make a pick late in the first round. His son's friend, who lives with the Vrabels, was dressed as "The Freeze" from Atlanta Braves' games; and a reflection made it look like someone was on the toilet with a door open just steps away from the chaos on screen: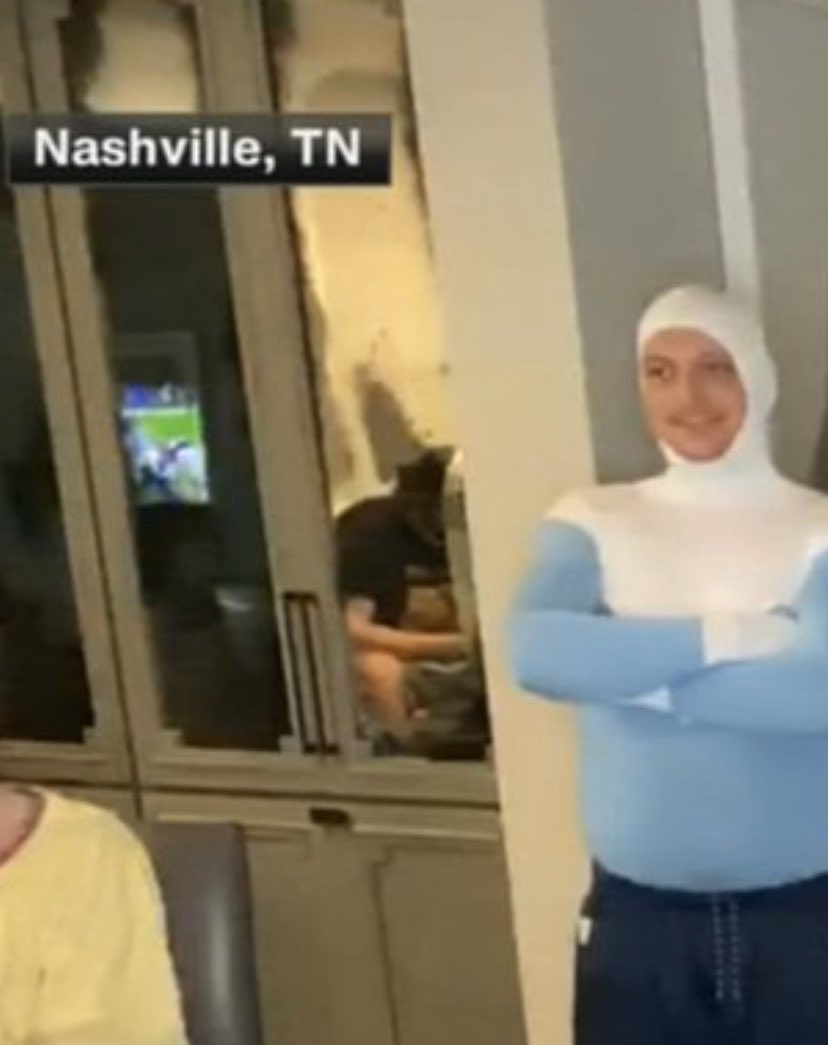 In a late-night press conference after the draft, Vrabel explained it was one of his sons sitting on a barstool. "Tyler was sitting on a barstool next to his mom. And as fate would have it, it came across as probably something other than that."
Vrabel told The Athletic, "It's been a long quarantine over here, man. We've got a bunch of 19- and 18-year-old kids and you know, they're stir crazy. They saw all the other kids (of coaches and general managers) as the draft wore on, and they said, 'Well, we'll give our own little spin to it,' and it was fun."
ESPN should expect a spike in viewers whenever the Titans are on the clock again tonight.
Why did CeeDee Lamb's girlfriend take his phone?
In a quick display of hands that has Dallas Cowboys fans excited, former Oklahoma wide receiver CeeDee Lamb snatched his phone back from his girlfriend after cameras showed her trying to snoop.
The way Ceedee lamb snatched that phone back ? #NFLDraft pic.twitter.com/8awhF0OGtc

— Coronavirus' publicist (@mixeduppasha) April 24, 2020
The girlfriend, Crymson Rose, defended herself in a tweet saying, "His agent was FACETIMING him while he was on the phone with the Cowboys. I was doing the GF thing gonna answer it for him sheesh."
What does Aaron Rodgers think of the Packers drafting a QB?
"Kind of cool," if we're to believe his comments prior to the draft. Rogers said in a Thursday evening radio interview, "We haven't picked a skill player in the first round in 15 years, so that would be kind of cool."
Aaron Rodgers probably meant a playmaking wide receiver for his offense to keep Green Bay competitive in the NFC, but the Packers traded up four spots to draft a skill player of a different variety: a quarterback.
Careful what you wish for.
Why did Dave Gettleman put on a mask in his own home?
The internet roasts New York Giants general manager Dave Gettleman on this night every year, and 2020 was no different after Gettleman was caught putting on a mask while sitting alone in his own home.
Gettleman throwing the mask on while…alone in his basement pic.twitter.com/w5NF4yBFDY

— Noah Neidlinger (@candor_for_sale) April 24, 2020
WHY IS GETTLEMAN PUTTING ON A MASK TO SIT AT HOME ALONE?! ????????

— Sarah Spain (@SarahSpain) April 24, 2020
Gettleman would later explain that he is 69 years old, a cancer survivor, and sharing that small room with a young employee. "I've got a young IT fellow in here with me and we're social distancing and part of it's the mask. I'm fine."
This wasn't the time, Internet.
Is it possible to like Kliff Kingsbury or the Arizona Cardinals after his house flex on Twitter?
No. It is not possible. He and his Westworld mansion are assholes.
War Room 2.0 pic.twitter.com/aCh3GYPVCG

— Arizona Cardinals (@AZCardinals) April 24, 2020
(But don't get me wrong, I'd definitely take the mansion.)
What weird room was Jerry Jones sitting in?
Dallas Cowboys owner Jerry Jones checked in from what looked more like a spaceship than any room that would be in a home in Texas. We would later learn that Jones and his family are on a $250 million super-yacht because why wouldn't they be?
Jerry Jones' draft room is on his $250 million super-yacht. Now that's a super-flex. pic.twitter.com/ZJwgrUcehX

— Don Van Natta Jr. (@DVNJr) April 24, 2020
Do Los Angeles Chargers fans even exist?
Yes, but not many.
The NFL not being able to find 12 Chargers fans to fill the screen during the draft is one of the funniest things I've ever seen pic.twitter.com/vkCMZ6GFTN

— NFL Memes (@NFL_Memes) April 24, 2020
Who won the night?
The Denver Broncos and Dallas Cowboys had big nights, as did Javon Kinlaw's dad when he fell off the couch, but Tristan Wirfs is the Round 1 MVP for this mind blowing video:
New Bucs OT Tristan Wirfs really did this ?

(via tristan_wirfs74/IG) pic.twitter.com/dT3kxH0wS6

— Bleacher Report (@BleacherReport) April 24, 2020
Many more questions will be raised tonight in rounds 2-3.