Derby 101: Trends You Can Bet On
Who will you make your Kentucky Derby wager? You can look at the horse race from a variety of angles. Here are a few things you should consider…
Post Position
Some people bet on horses because they like the name or the silks. It works more than a handicapper would like to admit (it worked well enough when I'll Have Another became my first Derby winner). Many will also base their picks simply off numbers. Your lucky number might be luckier than you'd think.
Here's the record of each number dating back to 1930; ITM stands for "in the money" meaning they placed in the top three.
Hofburg is running from the most successful gate, No. 9, and is a 20-1 long shot with plenty of buzz.
Chalk
Since the Kentucky Derby developed a points system for entrants, it's been a chalky race. In fact, the last five winners were the favorite. Always Dreaming had the most value at 5-to-1. Before that trend began, the race was dominated by long shots. One might say it's time for the long shot to reign supreme once again.
| | | |
| --- | --- | --- |
| 2017 | Always Dreaming | 5-1 |
| 2016 | Nyquist | 3-1 |
| 2015 | American Pharoah | 5-2 |
| 2014 | California Chrome | 5-2 |
| 2013 | Orb | 7-2 |
| 2012 | I'll Have Another | 12-1 |
| 2011 | Animal Kingdom | 30-1 |
| 2010 | Super Saver | 10-1 |
| 2009 | Mine That Bird | 50-1 |
| 2008 | Big Brown | 2-1 |
A few prep races can also help you win or lose big on Derby day.
The Blue Grass Stakes
I was not alive the last time a Blue Grass Stakes Winner celebrated in the Winner's Circle at Churchill Downs. Nick Zito's Strike for Gold won both of the state's premier stakes races back in 1991.
Some of the blame can be put on Keeneland's shoulders. The decision to change the track from dirt to synthetic in 2007 was at best a dumb move. In 2015 Keeneland returned to dirt, moved the race to opening weekend and increased the purse. Those moves attracted a larger, more competitive field that could produce a Kentucky Derby winner this year.
Good Magic defeated 14 other horses in the largest field of any prep race, giving the horse a look few others have seen. Trained by Chad Brown, as soon as the rising star wins one Kentucky Derby, many more will follow.
Breeders' Cup Juvenile
Good Magic has 26 years of Blue Grass Stakes history against him. Until recently, another trend was not in his favor. In 2007 Street Sense became the first horse to win the Kentucky Derby as three-year old after winning the Breeders' Cup Juvenile, the biggest race in the world for two-year olds. Two years ago Nyquist became the second to accomplish that feat. Good Magic will try to be the third after defeating Solomini and Bolt d'Oro by five lengths at Del Mar, the horse's first ever victory.
UAE Derby
Unlike the previous two races, a UAE Derby winner has never won a Kentucky Derby. Unlike previous winners of the UAE Derby, Mendelssohn has a lengthy resume filled with impressive wins.
Before winning his first race on dirt in the desert, he was the Breeders' Cup Juvenile Turf champion. The $3 million horse's first race on dirt was incredible, dusting the competition by 18 lengths. He was a late arrival to Churchill Downs this week, but he has enough pedigree to become the first UAE Derby winner to wear the garland of roses.
Final Fractions Theory
The best horses win the biggest races because they close fast. If you prefer to pick a closer over a speed horse, there's an easy way to see if a horse is a closer. The "Final Fractions Theory" as explained by Jennie Rees sounds complicated but it's rather simple — in a horse's final race at a mile and 1/8, if they finish their final 3/8 in under 38 seconds and their final 1/16 in less than 13 seconds, the horse has enough speed at the end to go the distance at the Derby.
That might be a few too many numbers for you to comprehend, but it will help you throw out some Derby horses. The FFT does not like the horses from the Blue Grass, but it loves the Arkansas Derby runners. Justify, Bolt d'Oro, My Boy Jack, Audible and Vino Rosso make the cut.
Jockey
Sometimes you gotta pick the person, not the horse. That's why I bet on Calvin Borel in the Oaks.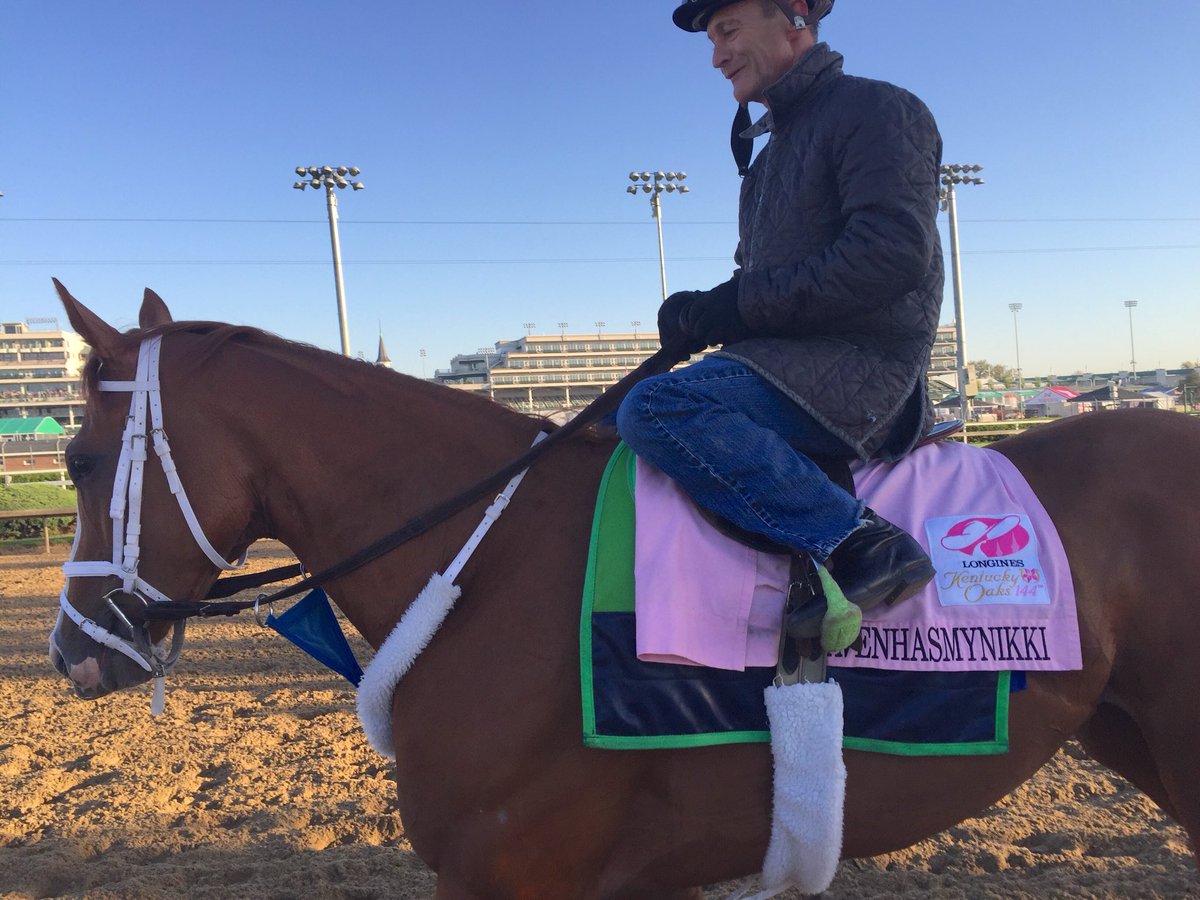 There are many different ways to pick a horse, and that's what makes the sport of kings beautiful (but only if you win).
[mobile_ad]