Day 4 of KSR at the RNC (Thursday Show Thread)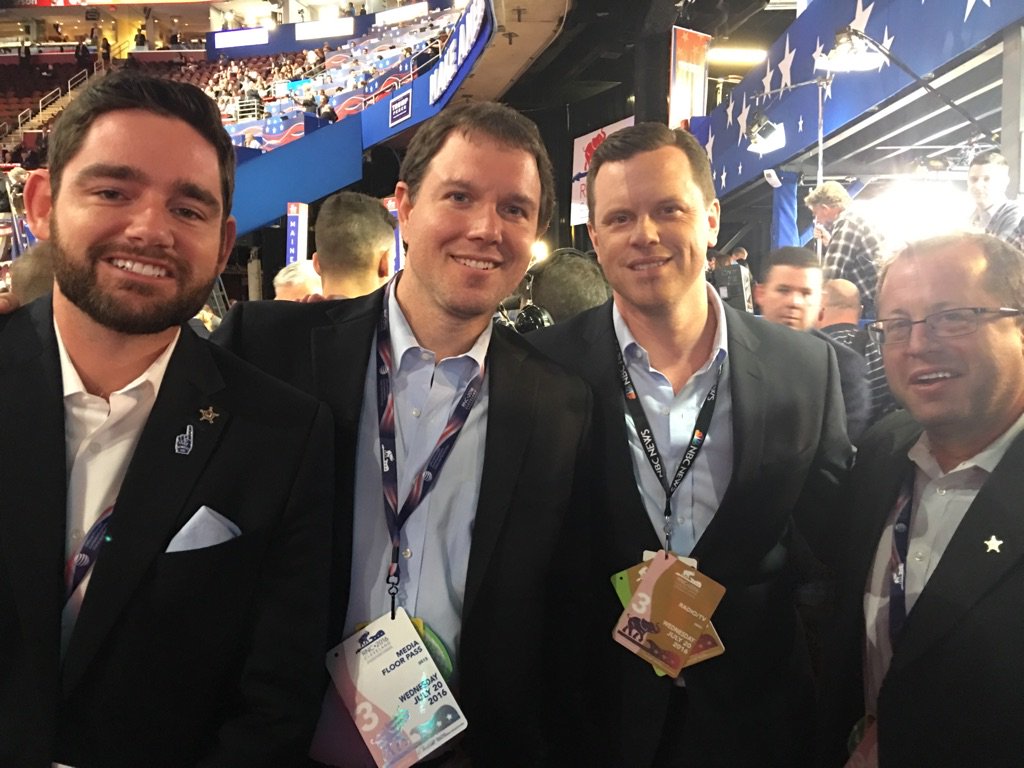 Good morning, friends, and welcome to the Thursday edition of Kentucky Sports Radio, which is coming to you live from Day 4 of the Republican National Convention. Ted Cruz created quite the stir last night, so tune in to hear the guys break down the drama, as well as tell stories about more random celebrity encounters, like meeting the Today Show's Willie Geist.
Join in on the fun by calling (502) 571-1080.
Listen to Kentucky Sports Radio