Danny Trevathan's Monday Morning Wakeup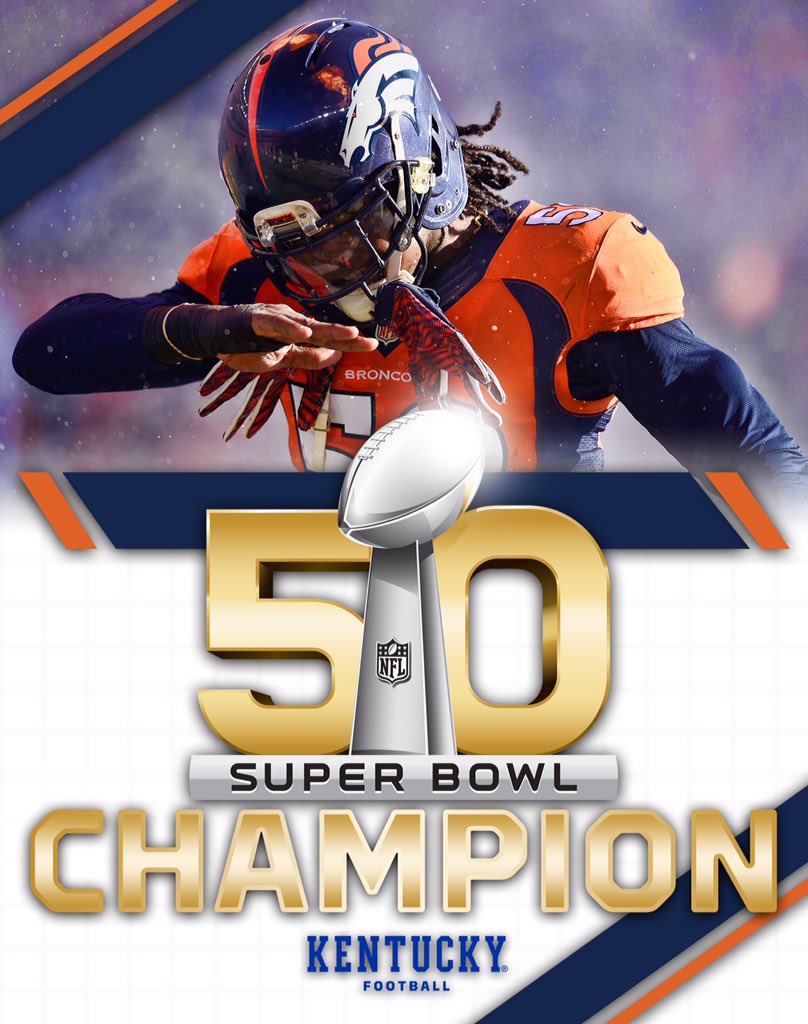 For a second consecutive year, a former Kentucky Wildcat made game-changing plays in the Super Bowl. Last year, Chris Matthews' flirted with MVP honors in a breakout game at wide receiver for the Seattle Seahawks. This year, it was linebacker Danny Trevathan, who recovered two fumbles and recorded a team-high eight tackles in Denver's complete dominance of Cam Newtown and the high-powered Carolina Panthers offense. He and Mike Singletary of the '85 Chicago Bears are the only two players to recover two fumbles in a Super Bowl.
But before Trevathan was a Super Bowl champion and one of the stars of the NFL's best defense, he was an unheralded recruit out of Leesburg, Florida. He signed with the University of Kentucky as an unranked, two-star linebacker; one of the lowest ranked signees in Kentucky's 57th-ranked class: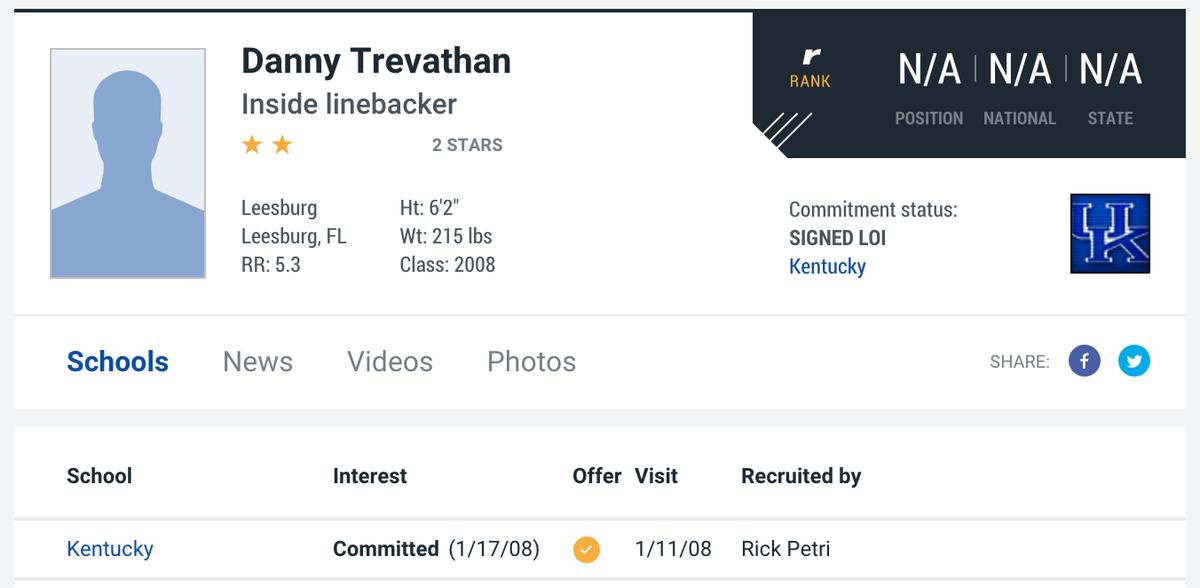 Trevathan went on to become the first linebacker in Kentucky history to earn first-team All-American honors. He was picked up by Denver in the sixth round of the 2012 NFL Draft, and now has two Super Bowl appearances and one Super Bowl ring in his four seasons as a pro. He is a free agent his offseason, and he is about to get PAID.
So, congrats to Danny!
John Robic will talk to the media today.
Head coach John Calipari will pass today's media responsibilities off to assistant coach John Robic when it comes time to answer questions about tomorrow's game. Robic will fill in for Calipari in the pre-Georgia press conference, set for 2 pm later today in the Joe Craft Center. A couple of players will be available as well, and we will have the full rundown here on KSR.
Look for a shakeup in the rankings this week.
The new college basketball rankings will look completely different when they are released to the world later this afternoon. Kentucky will likely drop following last week's loss to Tennessee, and your new No. 1 team will be… Iowa?
Kentucky unranked in CBSSports.com's Top 25 (and one).
Gary Parrish's weekly rankings were updated yesterday and Kentucky was not one of the top 26 teams on his list. The Cats were ranked No. 24 in last week's CBS rankings from Parrish.
KSR will have Katina Powell on tomorrow's show.
Tuesday's show may be one of the best in KSR's long history of doing real radio. Matt Jones and Ryan Lemond will have Katina Powell in studio to discuss her book, Louisville's postseason ban and all the naughty stuff that went on in Minardi Hall that led to both. You should always listen to the show, but tomorrow is a must-listen. No excuse for missing it.
The highlight of the Super Bowl:
That, or me taking the Broncos and everyone's money because people thought too highly of the Panthers against Denver's defense. I also hit the coin toss, the over on the national anthem, and won the squares game for a perfect gambling night. All money will go toward Kentucky's trip to the Final Four.
Did you see Kentucky football's new Super Bowl commercial?
The new motto for the program is: FINISH.
UK even got our own Freddie Maggard in on the movement:
Kentucky landed a HUGE transfer from Michigan yesterday.
Michigan's Brian Cole was granted his release from the Wolverines last month after playing one season as a wide receiver. A former top-100, four-star prospect, Cole will now take his talents to Lexington, where he will sit out the coming season and then suit up for the Wildcats as a sophomore in 2017. Cole can play either wide receiver or defensive back, but the staff has plenty of time to figure that out. For now, celebrate the highly-touted player becoming the newest member of the UK football program. Big get after National Signing Day.