Crazy Internet Rumor of the Day: Lane Kiffin resigning at Alabama and it's juicy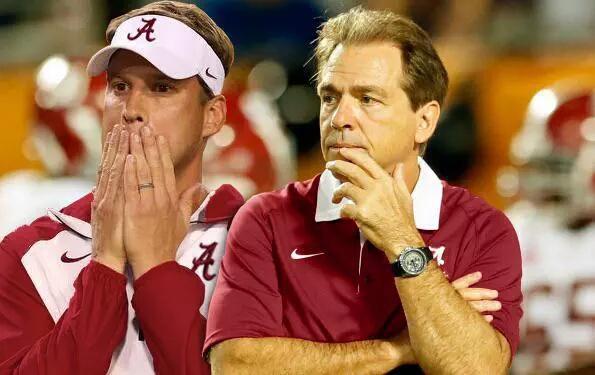 All eyes are on Tuscaloosa today as the college football world awaits confirmation of some very juicy rumors surrounding Lane Kiffin and Nick Saban. Kiffin is expected to resign from his position as the Crimson Tide's offensive coordinator, and the reason behind the move is (allegedly) one of three bizarre but completely believable stories:
Kiffin slept with a booster's wife
Kiffin got in a fist fight with Saban
Kiffin slept with Saban's daughter
I have no idea if any of this is true, but it's all the talk on the Twitter.com and other parts of the internet today. Stories 2 and 3 go hand in hand, so is there any way that's real?
All eyes on Tuscaloosa.