Commitment Watch: Get To Know Shai Alexander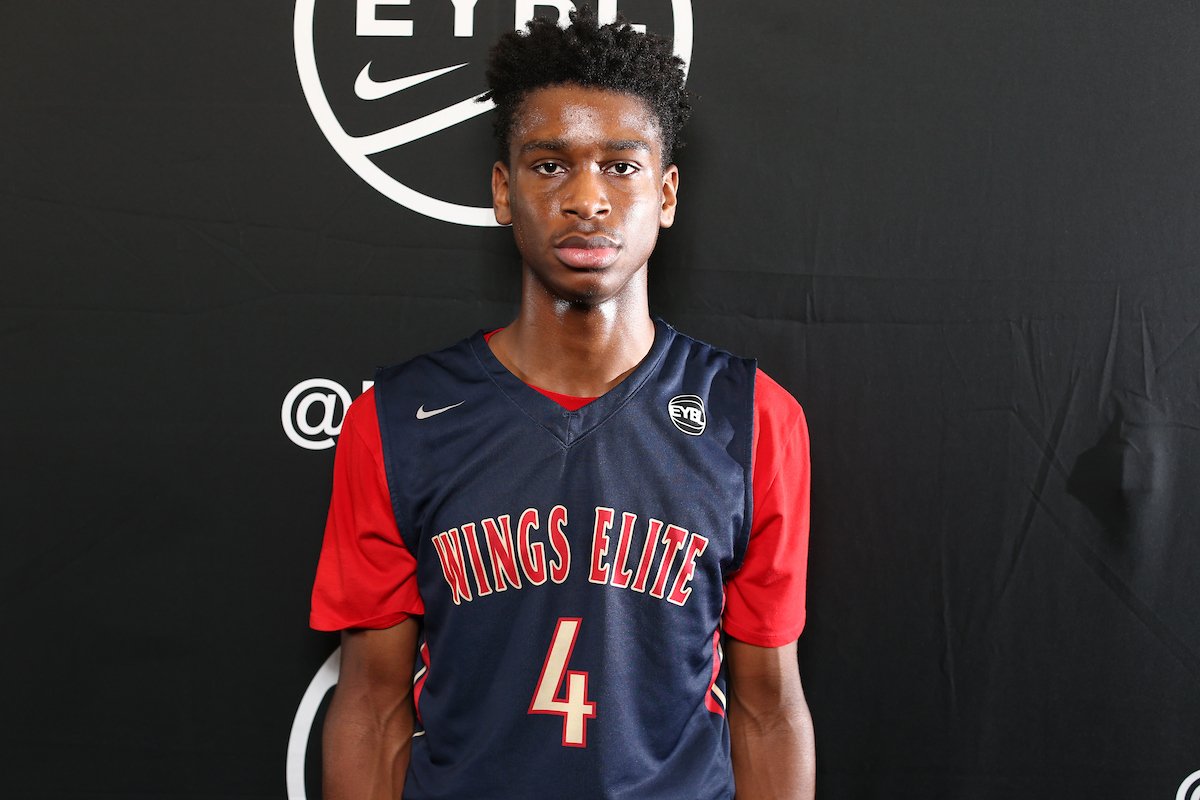 Kentucky has an important basketball visitor on campus today and there is a chance he may be the first commitment of the class, if you're to believe the internets.
That visitor is Shai Alexander, a four-star point/combo guard, who recently landed on UK's radar, rather unexpectedly, as he was not among the seven or eight names Calipari had limited his recruiting efforts to in the beginning of the fall recruiting period.
So let's get to know this Alexander guy, mmkay?
He is from Hamilton, Ontario, Canada.
Although, he currently lives and plays his high school basketball in Chattanooga, Tennessee.
He competed with Team Canada in Olympic qualifying.
The only high schooler on the team, Alexander joined the likes of Tristan Thompson, Anthony Bennett, Tyler Ennis, Corey Joseph, Joel Anthony and others in Canada's run for a spot in the Olympic games, where they fell to France in the FIBA qualifier finals.
He is the No. 43 overall player in the class, according to the 247 Composite Rankings.
Shai Alexander
Point/Combo Guard | 6-4 | 160 lbs.
Chattanooga, TN | Hamilton Heights
AAU: U-Play Canada
★★★★
ESPN
No. 44 | 10 PG
Top247
No. 43 | 2 CG
Rivals
No. 53 | – PG
Scout
No. 46 | 12 PG
He was originally committed to Florida.
Alexander pledged his commitment to Mike White's Gators in November of last year, but recently reopened his recruitment to include N.C. State, UNLV, Kentucky, Kansas, Oklahoma, Texas and Syracuse, as well as Florida.
Joel Justus visited him last week.
Kentucky paid its first visit to Alexander last Monday when Coach Justus stopped by to gauge Alexander's interest in the Cats.
Alexander has also welcomed visitors from NC State, Kansas, Texas, Oklahoma and Syracuse since decommitting from Florida on October 17. Mark Gottfried and Shaka Smart are the only two head coaches with confirmed trips to see him in Chattanooga; the others sent assistants.
He met Calipari and picked up an offer on Halloween.
While you were out Trick-or-Treating with the fam, Alexander was busy meeting Coach Cal for the first time. That same day, Cal extended an scholarship offer to Alexander from the University of Kentucky.
He plans to make a decision and sign next week.
Get in here, Shai!