College Basketball's Friday Morning Wakeup
College basketball is back!!!!
The 2015-16 college basketball season tips off today with teams all over the country beginning their chase for the Wooden NCAA Championship Trophy. This year, Kentucky is expected to be in the mix for the title at season's end, as per usual. We're pretty spoiled around here, ya know.
It was a long run of tolerating Major League Baseball over the summer and devoting all of our big blue passion to Kentucky football in the fall, but now it's time to get behind John Calipari and the UK Basketball program.
The Cats open up with three games in five days, starting tonight with back-to-back games tonight and tomorrow against two veteran teams in Albany and NJIT. Tuesday, we travel to Chicago to meet Duke.
It's finally here. Let's. Go.
Kentucky favored by 22 tonight over Albany.
You like it?
I will say, Albany is a veteran team that played Oklahoma close in the NCAA Tournament last year. It's not Ottawa or Kentucky State; these guys can play.
That being said, Cats cover.
Game's at 7 pm on the SEC Network.
Isaiah Briscoe is day-to-day.
Briscoe banged knees with Dominique Hawkins in practice and it's unclear if he will give it a go for both games this weekend.
Hawkins, however, is back from his broken hand and fully available if needed.
Coach Cal got his next point guard.
In the biggest news of the week, the nation's top-ranked point guard announced his commitment to Kentucky yesterday, live on ESPNU. De'Aaron Fox, the third overall player in the class, picked Kentucky over Kansas, Louisville and LSU. Fox credited the family atmosphere at UK and Coach Cal's track record with points guards as the main reasons behind his decision.
Fox also said he's on a mission to recruit Malik Monk to join him in the 2016-17 backcourt.
Here's what Vanderbilt will wear tomorrow…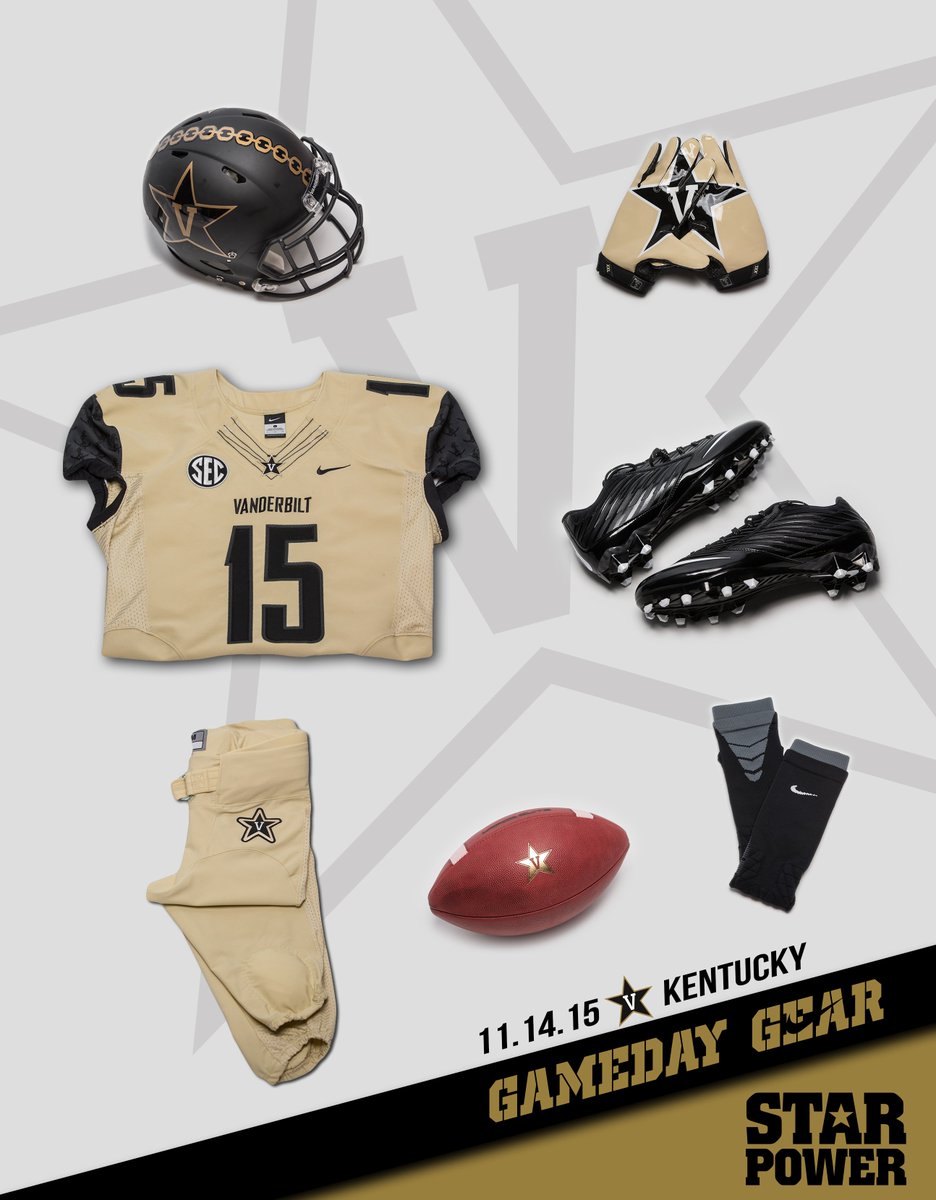 … if anyone cares. I don't. I only care about Kentucky's offense scoring enough points to win. The two sides can wear leotards and cowboy hats for all I care.
Tin Roof Nashville will carry tomorrow night's basketball game.
Reminder: If you're going to Nashville for the football game, head over to Tin Roof on Demonbreun (not Broadway) to catch the basketball game with fellow Cats fans. The game is not televised, so Tin Roof is likely the only place in town that will have it. It should make for a good double-header in Nashville tomorrow.
Karl-Anthony Towns got ANOTHER double-double last night.
17 and 11 for Towns last night in the loss to Golden State. That's now six double-doubles in eight career games for Towns. Go ahead and hand him the MVP trophy.
We updated the app!
The Kentucky Sports Radio app got a makeover yesterday! If you already had the KSR app, just download the update and you'll be good to go. If you're looking to get it for the first time, search for 'Kentucky Sports Radio' in iTunes. Make sure you get the one below because the other is an imposter.
KSR radio is at Total Quality Logistics in Lexington today.
Stop by to hear the show live and enjoy the fun atmosphere at TQL.