Coastal Carolina cheerleaders under investigation for prostitution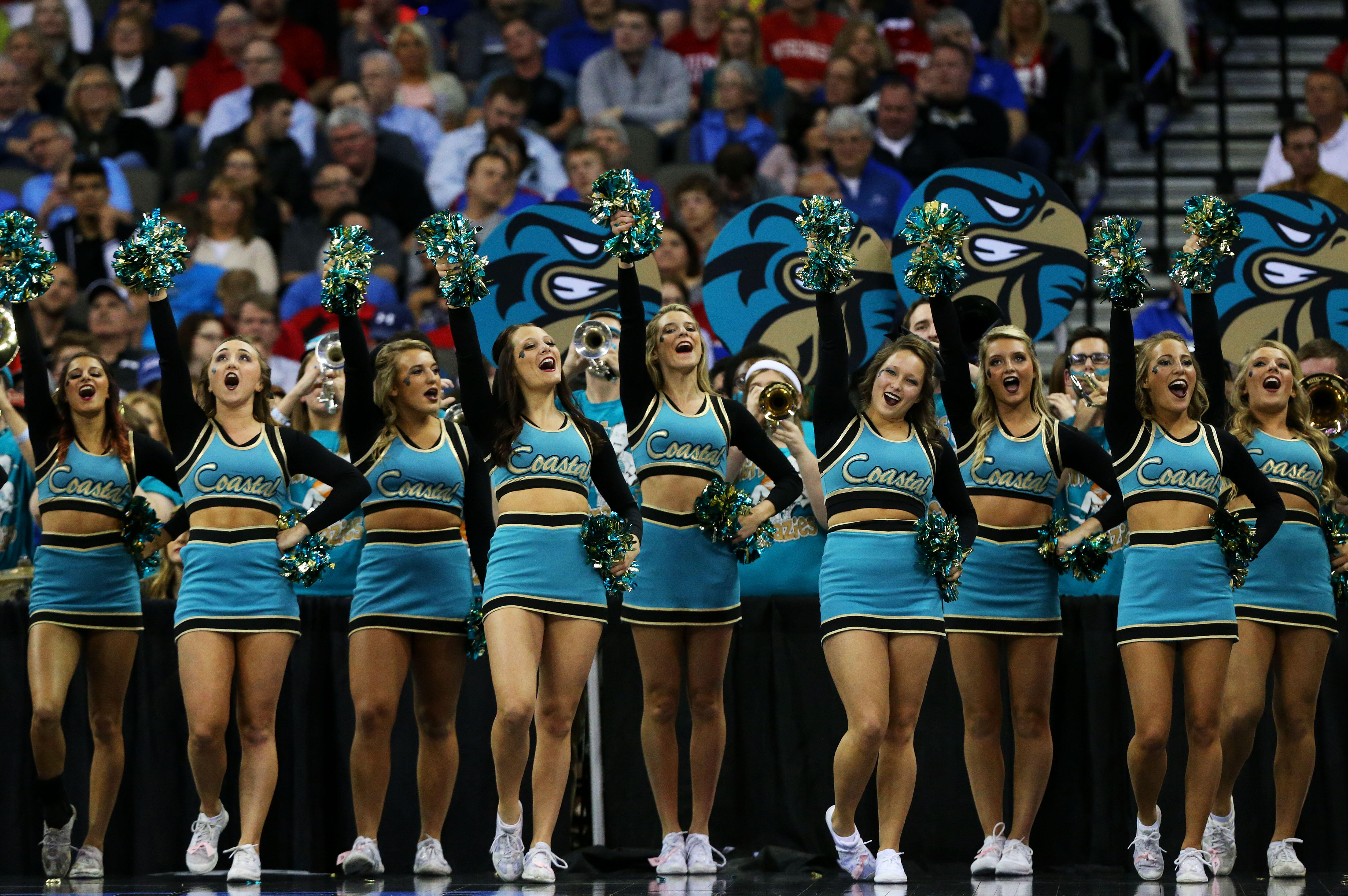 The lovely and talented young women of Coastal Carolina's cheerleading squad have found themselves in a little bit of trouble.
The entire group has been suspended indefinitely pending an investigation of alleged misconduct. That misconduct ranges from purchasing alcohol for younger team members, academic cheating and… PROSTITUTION?!
The allegations stem from an anonymous letter written to the school president (that's it?) and the school has since put a stop to all activities, including an upcoming competition they had been practicing for, and removed the cheerleaders' photos from the school website.
Investigators with the CCU Department of Public Safety are currently investigating, although no wrongdoing has been found so far.
Read the entire story here for more details.
In the meantime, do we think it's a little unfair to suspend the team over one anonymous letter?
If that's how it works, I'll begin penning my letter of false accusations to Yahoo right now about Pat Forde's heroin addiction and how he is harboring a notorious group of international terrorists on U.S. soil.