Coach Cal is at the Yankees game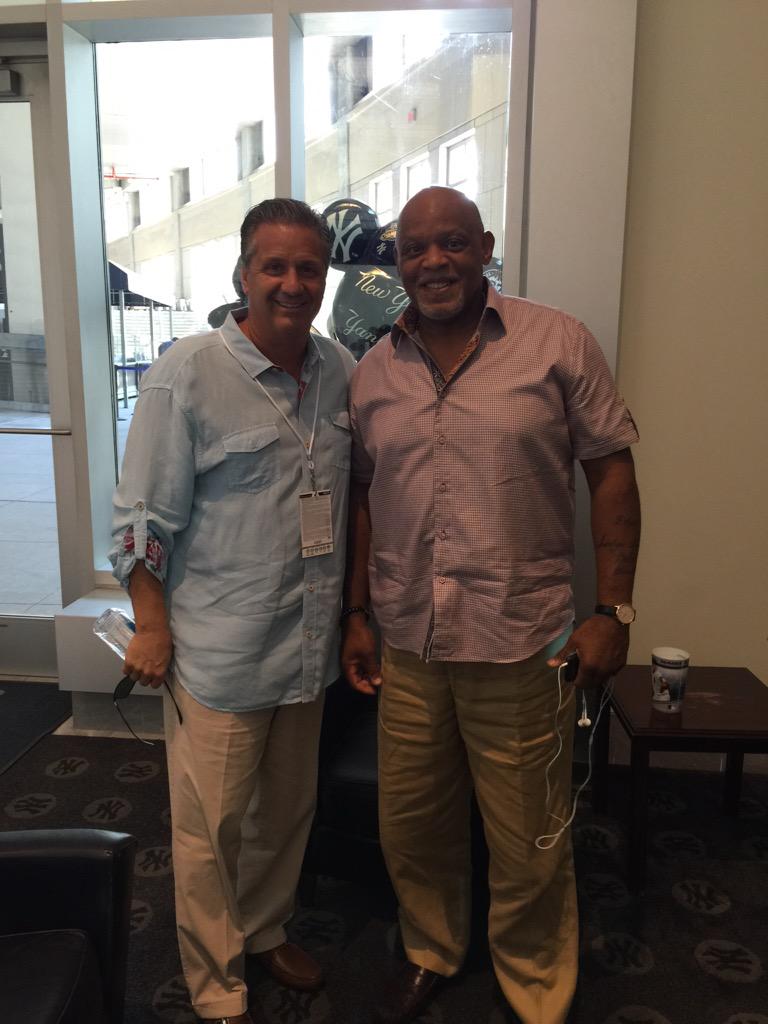 The man can't sit still for one second. He's everywhere. Always going somewhere or doing something. When's the last time he sat on the couch and watched TV? Does he even own a TV? I bet he's so far behind on Mad Men and Games of Thrones.
I guess there's no time for TV time when you're hanging out with Cecil Fielder at Yankees games.