Charlie Strong ain't real, according to at least one Louisville player Charlie Strong was just introduced to the Texas media in a nationally televised press conference on ESPN and at least one of his former players was watching back in Louisville. That player, defensive back Andrew Johnson, had a little something to say on Twitter while his old ball coach, the man who brought him to Louisville, Kentucky from Miami, Florida, let out a loud "Hook 'Em Horns" in Austin. Real or not, Strong's wardrobe tribute to Henry Hill is very real, as pointed out by Adam Lefkoe. Look at that Goodfellas collar he is sporting today.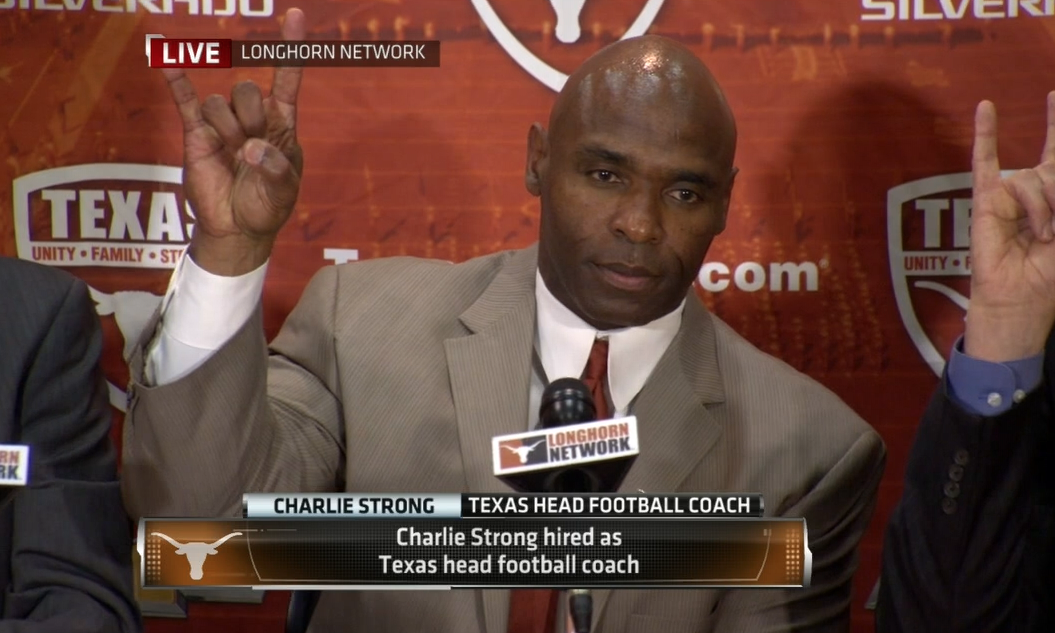 Louisville STILL BALLS, though.