Celebrate Shannon The Dude Day in Lexington!
Shannon The Dude has successfully completed his 50-mile march around Lexington.
KSR's favorite rock jock conquered the challenge in 15 hours and 43 minutes, well below the 20-hour time limit. By crossing the finish line at KSBar and Grille, Shannon The Dude earned $5,000, courtesy of our friends at PowerStep. Additionally, Mayor Linda Gorton has declared Friday, August 21 as Shannon The Dude Day in Lexington.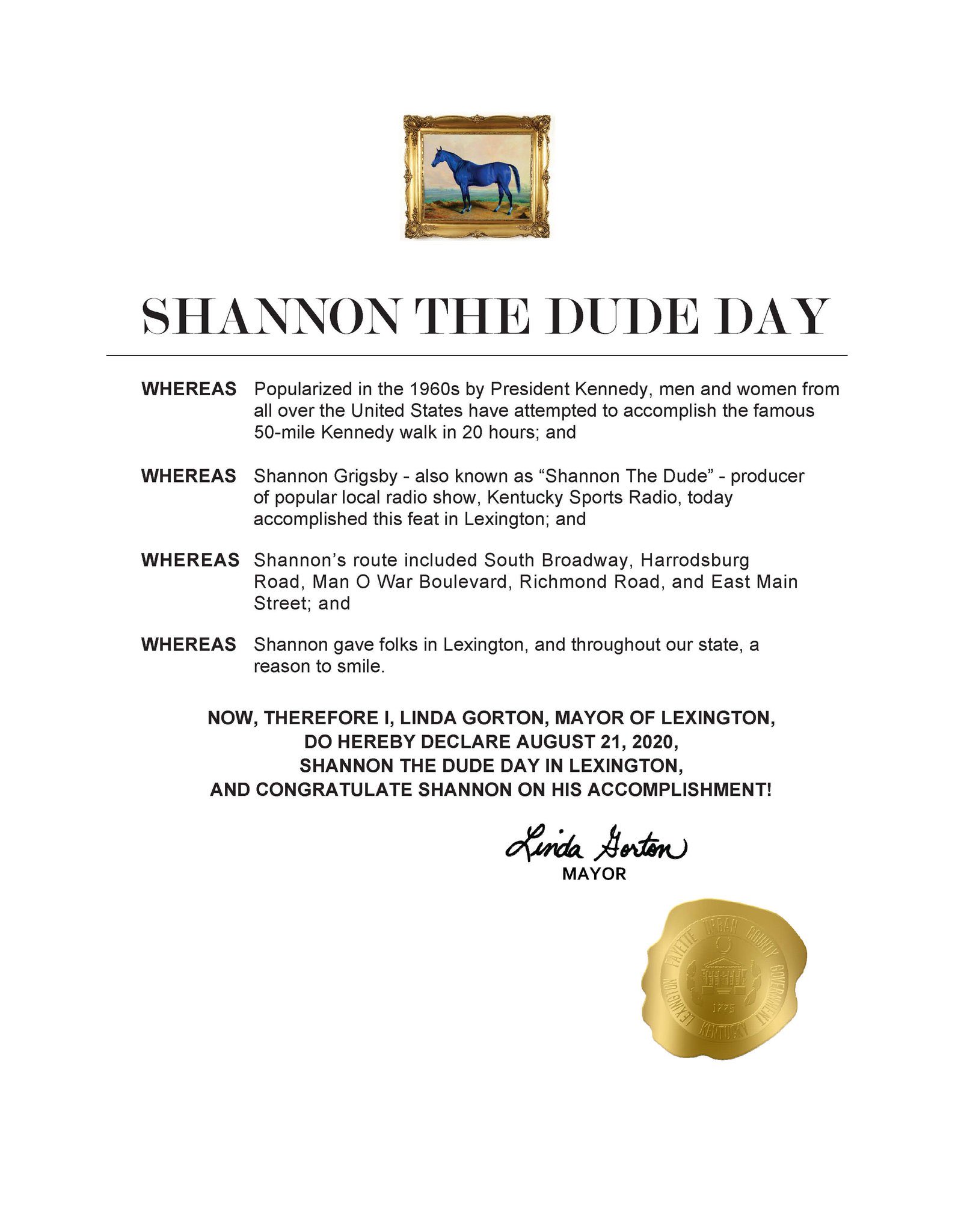 There's no better way to celebrate the occasion than by enjoying $5 pours of Weller Reserve at KSBar's Bourbon Night, beginning at 4 pm. Until then, relive the fantastic finish.
LET'S FINISH THE #STDWalk with @KySportsRadio, @Powersteps, and @Studio46Media! https://t.co/cYcMDp6yyG

— Shannon The Dude (@ShannonTheDude) August 21, 2020