Catch KSR in Morehead tomorrow with Derek Willis and Isaac Humphries
We have a big show planned for tomorrow as the KSR caravan is making its way to Morehead for tomorrow morning's remote broadcast.
Matt Jones, Ryan Lemond and I will all three be at Sleep Outfitters (272 Kroger Center) to do the show with special guests Isaac Humphries and Derek Willis.
Humphries and Willis will then stick around to sign autographs after the show as part of their tours around the state.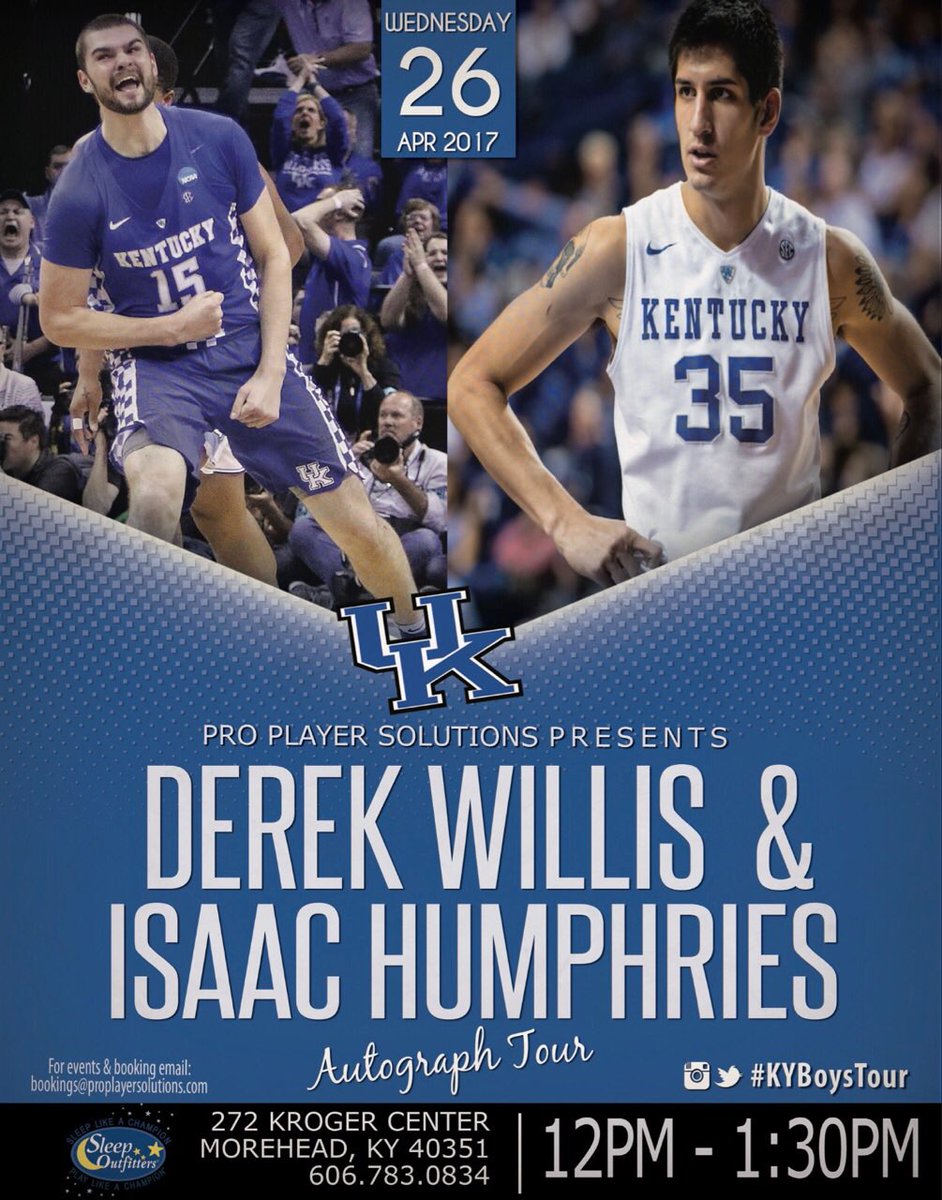 So, see you at 10 am tomorrow morning?