Calipari faced with challenge of pulling Malik Monk out of Arkansas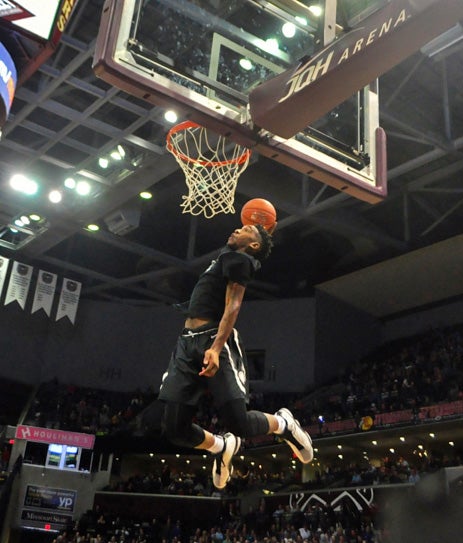 Gary Parrish over at CBSSports.com has a nice writeup on what he believes is the most intriguing storyline in college basketball recruiting: Malik Monk.
It's believed to be a two-school race for the five-star scoring guard, with Arkansas presumably leading the way and Kentucky doing all it can to split up all of Monk's ties to the Razorbacks. Monk's older brother, Marcus Monk, played four years for Arkansas and worked under Mike Anderson as a graduate assistant. Monk's cousin, Rashad Madden, averaged almost 10 points per game as a senior at Arkansas last season. Then there's the location factor; Monk is from just outside Fayetteville in Bentonville.
But Kentucky has the John Calipari factor and Monk may be his top target in the class. Parrish wonders if Cal can beat the odds and pull the prized recruit out of his home state:
So it's the home-state school with family ties vs. the greatest recruiter in modern history.

And, rest assured, fans of the home-state school are working hard.

"Mostly everyday fans tell me to go to Arkansas," Monk said. "But there's no pressure at all."

I believe the first part of the quote. But I'm not buying the second part at all. Because, let's be honest, the pressure has to be extraordinary, doesn't it? I mean, can Malik Monk reallyleave home and endure what would be an intense backlash? And can Marcus Monk, reallylet his brother leave the state when he A) played at Arkansas, B) previously worked with Arkansas, C) lives in Fayetteville, and D) now helps run the Arkansas Wings?

That's what John Calipari is up against here.

For what it's worth, Marcus Monk insisted he won't be swayed by his Arkansas ties.

Whether that's true, who knows? [CBSSports.com]
If Cal is able to get Monk to Kentucky, it will go down as one of his toughest gets, no doubt.