BTI's Rants and Ramblings: What About This Schedule?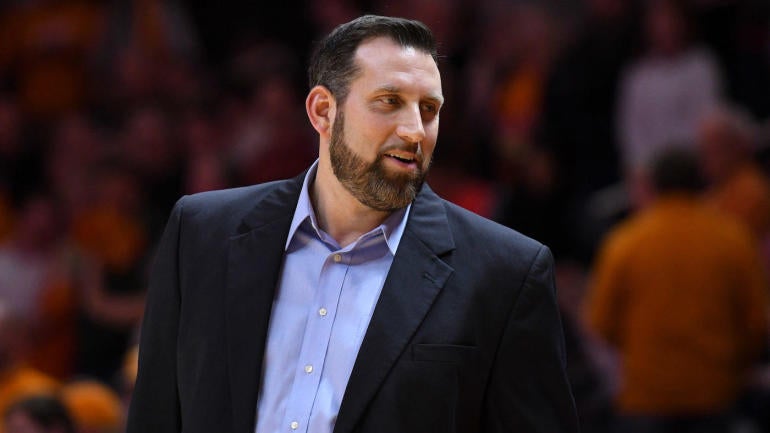 UK played 13 non-conference basketball games this season, a number that is not likely to change for the 2019-20 season.  Included in that group of games were home games against North Dakota, Tennessee State, Monmouth, and VMI.  Those games did not excite fans and were basically guaranteed W's for the Cats.  While this is not at all likely what would you think of a non-conference schedule that looked like this, with each team's NET ranking for this past season:
*SEC-Big 12 Opponent Not Yet Known
Michigan State (Champions Classic): 5
Louisville (Rupp Arena): 22
Ohio State (CBS Classic): 52
BYU (Mark Pope): 89
Utah (Las Vegas): 95
Saint Louis (Travis Ford): 107
Samford (Scott Padgett): 161
Evansville (Walter McCarty): 210
Manhattan (Steve Masiello): 320
Wyoming (Allen Edwards): 323
Tennessee Tech (John Pelphrey): 331
Southern (Sean Woods): 340
AVERAGE NET RANKING: 170
A schedule made up of two showcase games (Champions Classic, CBS Classic), a rivalry game against Louisville, the Las Vegas game against Utah, and then home games against former UK players now coaching at other Division-1 schools.  And keep this in mind: if Kentucky dropped the lowest school on that list (Southern) and instead added Tubby Smith's High Point squad, which had a NET of 231, the average NET ranking would drop to 162 AND the Big 12-SEC game would certainly lower it even more.  So you might argue that UK would have 3 or 4 games against teams 300+ in the NET rankings if they did this.  So how would that compare to last year's schedule?
2018-19 NET RANKINGS OF NC OPPONENTS: 3, 8, 17, 22, 59, 68, 97, 142, 172, 288, 289, 306, 315
AVERAGE NET RANKING: 137
In my wild, hypothetical scenario above, Kentucky's schedule would not drastically change in terms of difficulty if they only played former UK players.  But more importantly, fans would have more interest in the non-conference schedule game to game and potentially attend games more and cheer a little harder.  I fully understand this is pie in the sky but I feel like the Division-1 landscape is absolutely littered with UK greats coaching and those guys don't get to come back very often.  Mark Pope came with his Utah Valley squad 2 years ago.  Sean Woods also has played games at Rupp Arena.  Padgett, McCarty, Masiello, and Edwards have not.  Pelphrey only has when he was with Arkansas.  Tubby Smith has not been back.  Travis Ford only when he was with Eastern Kentucky.
I think there is some opening to improve the non-conference schedule for the Cats without losing the marquee games, any home games, and increase fan interest in the cupcake games.  North Dakota will never excite fans.  The schedule above absolutely would.