BTI's Rants and Ramblings: KSR Friday Summer Storytime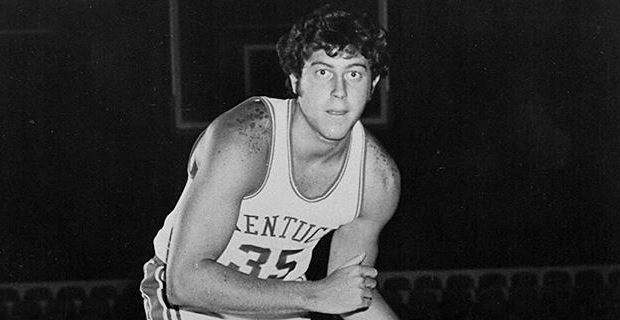 Every Friday from now until the beginning of football season, I open the Friday Rants and Ramblings post up to the reader.  Part of what makes this fanbase great is the memories and stories that people cherish so much.  So I am asking you to send me your favorite UK story.  Whether it be a joyful moment or one that brings tears to your eyes because of the heartbreak, something that sticks with you as a fan of UK.  You can send these stories to [email protected].  You can even send me a picture if you want.  Either way, I like hearing from you.  Today, one desk worker's interaction with a basketball player with a great moral to the story: 
I grew up poor in rural Grant County. Teenager in mid 70s working on farms to help my disabled mother. We had no inside bathroom and I remember buying us a washtub so we didn't have to sponge bath. My treat of treats was getting into bed and turning on Cawood Ledford to hear the Cats basketball games. I drew on a paper when he said which goal we were moving toward (right or left of radio dial).
I kept individual scoring on paper with pencil and tried to envision my favorite player, Kevin Grevey shooting that jumper. This took me away from some tough times and got me through high school. This story isn't mean to be a pity party, yet the simplicity of life in rural Kentucky that made me appreciate the things we now take for granted. Most of all, it cemented my love for UK basketball and football as a means that gave me joy and Kentucky loyalty.  Many older folks like me have similar stories with perhaps no glamour or exciting topics, but not sure we would have survived without Cawood and the AM radio.
-Ridge Runner